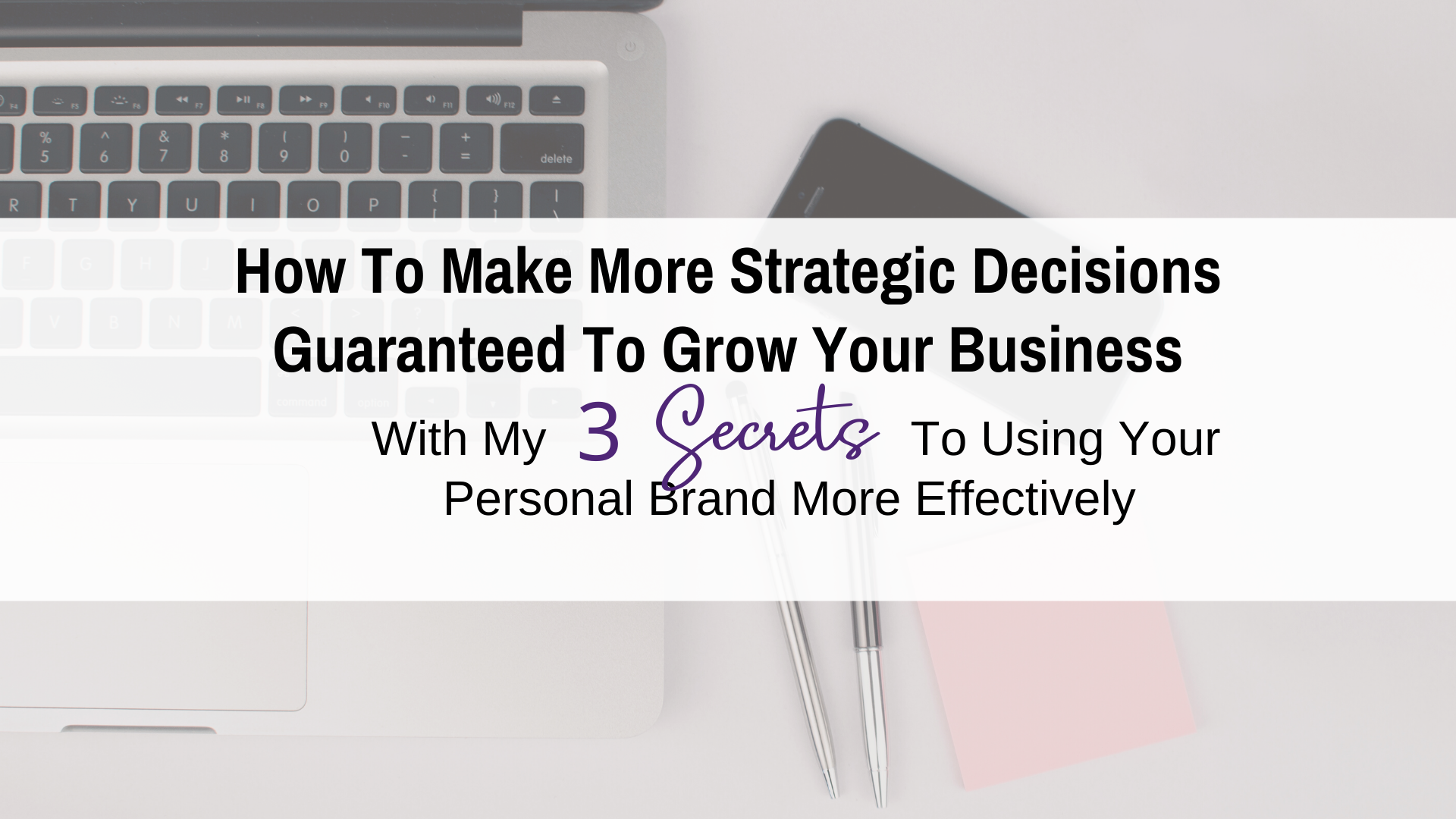 Do you feel like you're spinning your wheels with social media, Facebook Ads, and the like?  With all of the noise, you know you have to be different but you don't know how.  
YOU'RE NOT ALONE!
If you want the cure to this ailment, keep reading….
Soon, I'll be teaching a
FREE MASTER CLASS
about  "How To Make More Strategic Decisions Guaranteed To Grow Your Business: With My 3 Secrets To Using Your Personal Brand More Effectively"
If you haven't saved your seat yet,
make sure you do it now by clicking HERE...
As a marketing expert who specializes in authentic marketing and personal brand development, I get REALLY excited to show off the impact my tested and proven strategies have had on my clients.Their businesses are thriving and growing because of the secrets I'm sharing during this master class..
I know this training will help you achieve your goals, stop spinning your wheels with marketing strategies, and create powerful marketing campaigns that convert your prospects into buyers. You'll discover how to make more money without feeling fake and salesy.
Don't miss this master class. Using these 3 secrets, I'm confident you will walk away with the clarity and certainty you need to take actionable steps toward your goals.
In this master class you'll learn:
What Marketers REALLY mean by "Just Be Yourself"

How to connect with your target audience in a REAL WAY

How to create content that attracts your target audience

How to turn your passion into a purpose

A definition for PERSONAL BRANDING that will change your marketing efforts for the better

My 3 Secrets to using your personal brand more effectively

And more!