DISCOVER WHAT OTHERS ARE DOING TO GROW

PINPOINT AREAS FOR CHANGE

PLUG IN TO A SECURE NETWORK OF LIKE-MINDED PEOPLE

SHARE YOUR VALUE AND EXPERTISE TO HELP ANOTHER
"Attending this Mastermind was great, the people were so refreshing"

Tiffany E.

"...Amazing day of learning"

Teri K.

"I found it to be inspiring. It was great to see everyone working together and learning. The flow of the meeting was very efficient and the content was very relevant"

Stephanie F.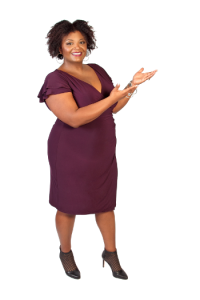 JOIN NOW!
I appreciate your interest in The Leadership Landscape.  Below you will find a link to complete an application.  To ensure we have "Like-Minded" individuals in the MasterMind, we take care to evaluate each application.  
You will receive an email once your application is reviewed and at that time you will be asked to provide a couple of dates and times you're available for your interview.  Someone from our team will speak with you and complete the on boarding process.
Thank you again, Please complete the application below:
APPLY TODAY!!!
Napoleon Hill writes about the "Power of the Master Mind" in his book "Think and Grow Rich". He defines a Master Mind as: "The coordination of knowledge and effort of two or more people, who work toward a definite purpose, in the spirit of harmony." 
I also found that THIS definition and I believe it rings true to the purpose of this Master Mind:
 "…a group of people who get together on a regular basis to offer support, feedback, and new ideas, that will help you progress from where you currently are."
This group is for like-minded individuals interested in coordinating knowledge, working toward a definite purpose, giving/getting feedback, discovering new ideas, and are willing to help others progress to the next level of their success.
If this sounds like something you've been thinking about joining, now is the time to dip your toe into the master mind pool.
Each month there will be 2 hours dedicated to building thought leaders and industry leaders with an hour conference call and open forum event.  That's twice a month (one hour twice per week) where we will have various exercises that spark discussion, encourage creative thinking and become a catalyst for change in your business.
 Do you want to do something different to get a different result in your business?  I believe as entrepreneurs we need to LIVE our value, LOVE ourselves enough to BE ourselves, and LEAD with purpose. 
Join this Master Mind and develop your very own LEADERSHIP LANDSCAPE.