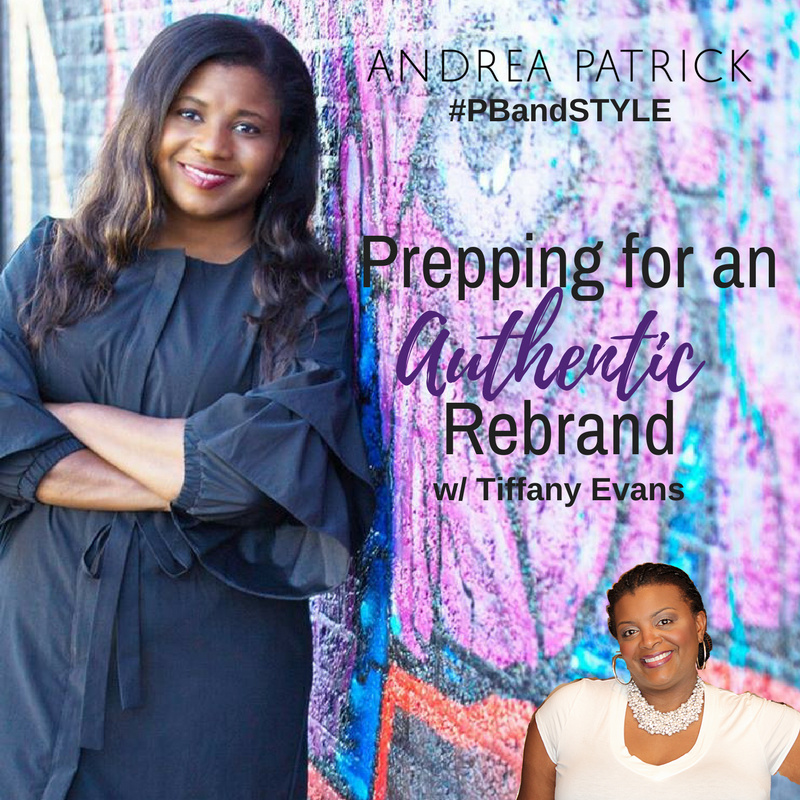 If your efforts have proven ineffective and you are being swallowed with overwhelm, if you seem to have the inability to be productive and you have a lack of focus… this episode of P. B. & Style is definitely for you.  You'll hear me doing a live case study with clothing boutique owner Tiffany Evans.  Together we walk through an abbreviated version of my brand identity coaching to help you, the listener, with your own AUTHENTIC "Re-Branding" efforts.
As always, be sure to comment below with any of your own AUTHENTIC rebranding stories. I want to hear all about them.  Everyone has an entrepreneurial burden to bare.  Don't feel alone!
Remember, all the awesome tools are shared with my VIP Members, so if you're not already one… this is the perfect time to join.  Use the form below and get in NOW!