ARE YOU TRAPPED IN A SHELL, WAITING TO BREAK FREE?
Do you feel
stuck in a cycle
, like you're
repeating the same patterns
over and over again, desperately
longing for a change that never comes
? 
The moments where the success and happiness you're chasing seem elusive, slipping further away from you every time you feel a bit closer to catching them? 
In those moments,
you question who you are, where you're headed, and if you'll ever get there
. In those moments, your confidence dissipates and transforms into
feeling lost, trapped, and confused
. 
But deep down, you can't help but feel that
there's something more out there for you
. 
You yearn for a way to break free from the limitations that hold you back and finally become the person you've always wanted to be.
But how can you do that when the noise of limiting beliefs and other people's expectations drowns out the voice of your true self? 

LEVERAGE YOUR PAST TO CREATE YOUR FUTURE

The answer lies in getting to know yourself more than you ever thought possible and leveraging your personal story to create your unique framework for success
- a framework for shaping the person you want to be. 
During this challenge, we'll crush the misconceptions and false beliefs about self-awareness, show you the path to delve into the depths of your own story and help you recognize the patterns that shape you so you can
gain the insights you need to redefine your path
.
This is the same framework I used to help me break past my limiting beliefs and step into my power as a confident and authentic guide, coach, woman, and wife. Now, I'm sharing it with you. 
It's time to take your success into your own hands.
Are you ready to embark on this self-awareness journey?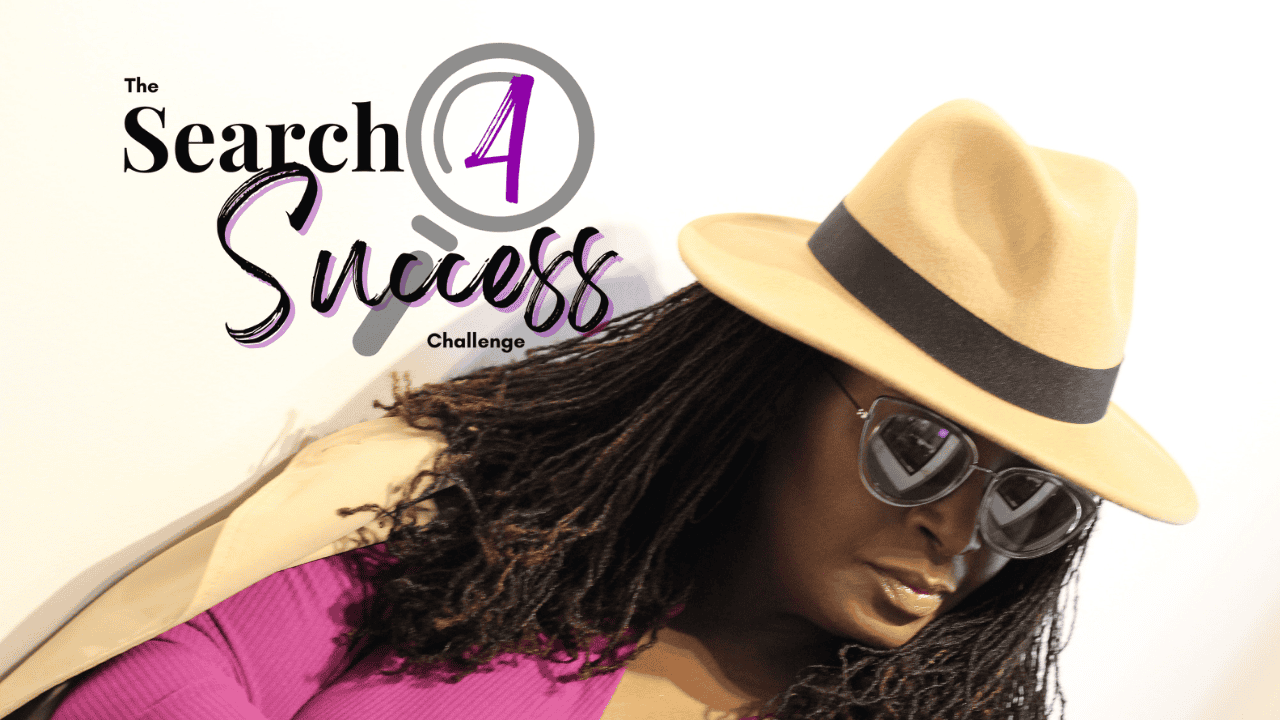 In this 5-day live challenge, you'll discover how to
create your blueprint to success
- a framework that helps you
fearlessly break out of your shell
of limiting beliefs and other people's expectations. Each day will take you one step closer to creating your personal framework to
approach any situation with clarity & confidence
. 
5 days, 5 live trainings, 5 clues to unlock your true potential. 
The best part? It's FREE.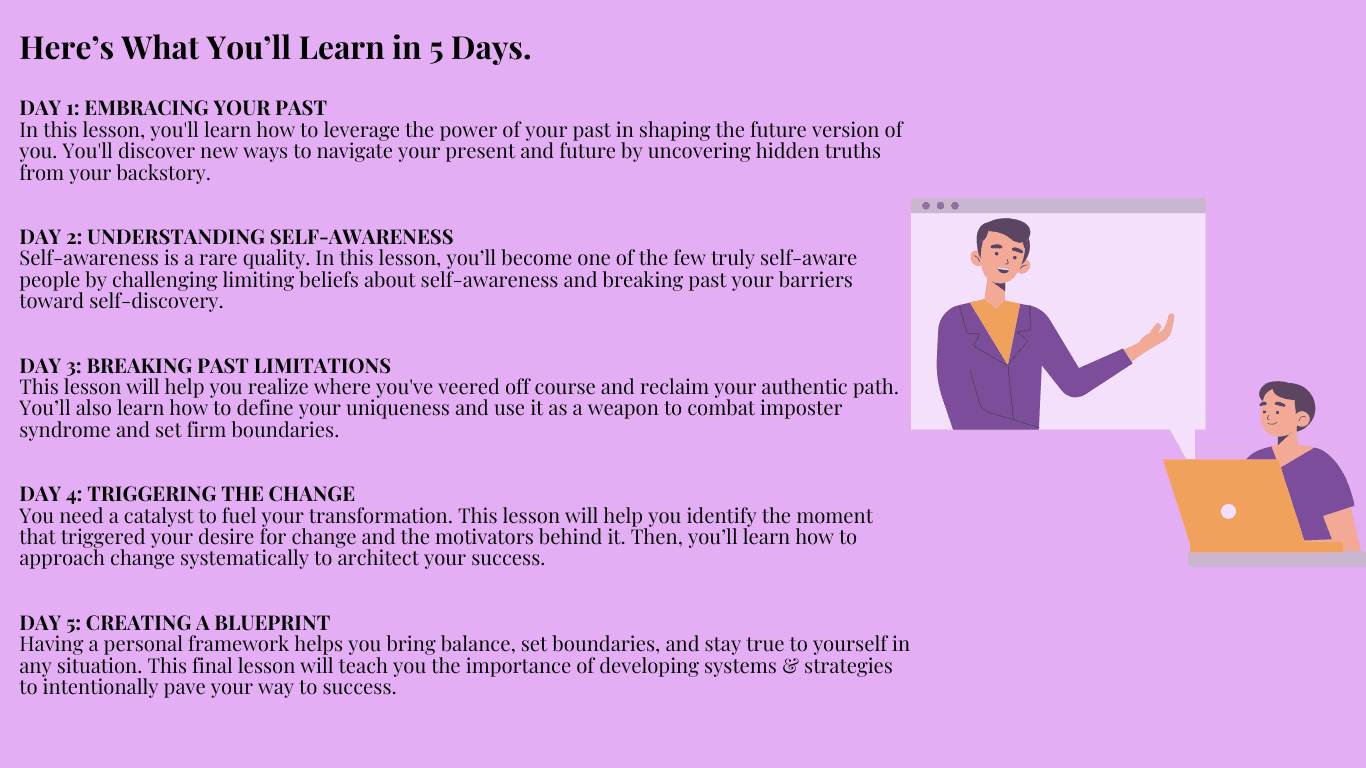 Meet Your Coach
Hi! I'm Andrea 
Like you, I once felt trapped in an endless cycle of fulfilling other people's expectations. No matter how much I tried, I struggled to break out of my shell to live on my terms. Every step forward was met with an obstacle, dragging me back down.
Over time, I created a recipe for becoming my most authentic self - someone who boldly lives life on her terms, in every aspect, from business to relationships.
What's the recipe? 
It's acknowledging your uniqueness and turning it into your strength. 
It's understanding your past and leveraging it to shape your future. 
It's creating intentional systems and strategies to become the person you've always wanted to be - free from self-imposed limitations and societal expectations.
As a coach, I share this recipe with women who are tired of living out of alignment. 
I believe that the journey toward achieving success in every area of our lives starts with connecting with ourselves. It requires self-knowledge and confidence, which are gained through the personal journey of discovering our truth. 
And along this journey, our true self is finally able to break free.
Join me on this 5-day challenge where I show you how to break free from the chains that hold you back and step into a life of authenticity and fulfillment.
Best,
Andrea Patrick
Girl, your program has awakened a sleeping giant in me. I'm definitely going to share

Katrina L.
All DFW peeps... I went to an amazing workshop yesterday. I suggest you attend. Everyone knows I work very hard for a second impression because my first is not usually my best. That said, Andrea Patrick explained my authentic style and how to find it. I LOVED every minute of it!

Tina W.
Your coaching services are amazing! You helped me take my thoughts and organize them to turn into an amazing strategy. I appreciate you for always being available to consult and assist! I highly recommend! Not just for coaching but for mentorship as well. Andrea and i are both in the cosmetology business so her assistance was more valuable than anything. I highly recommend!!!

LaRonda D.
Join the Challenge for Free