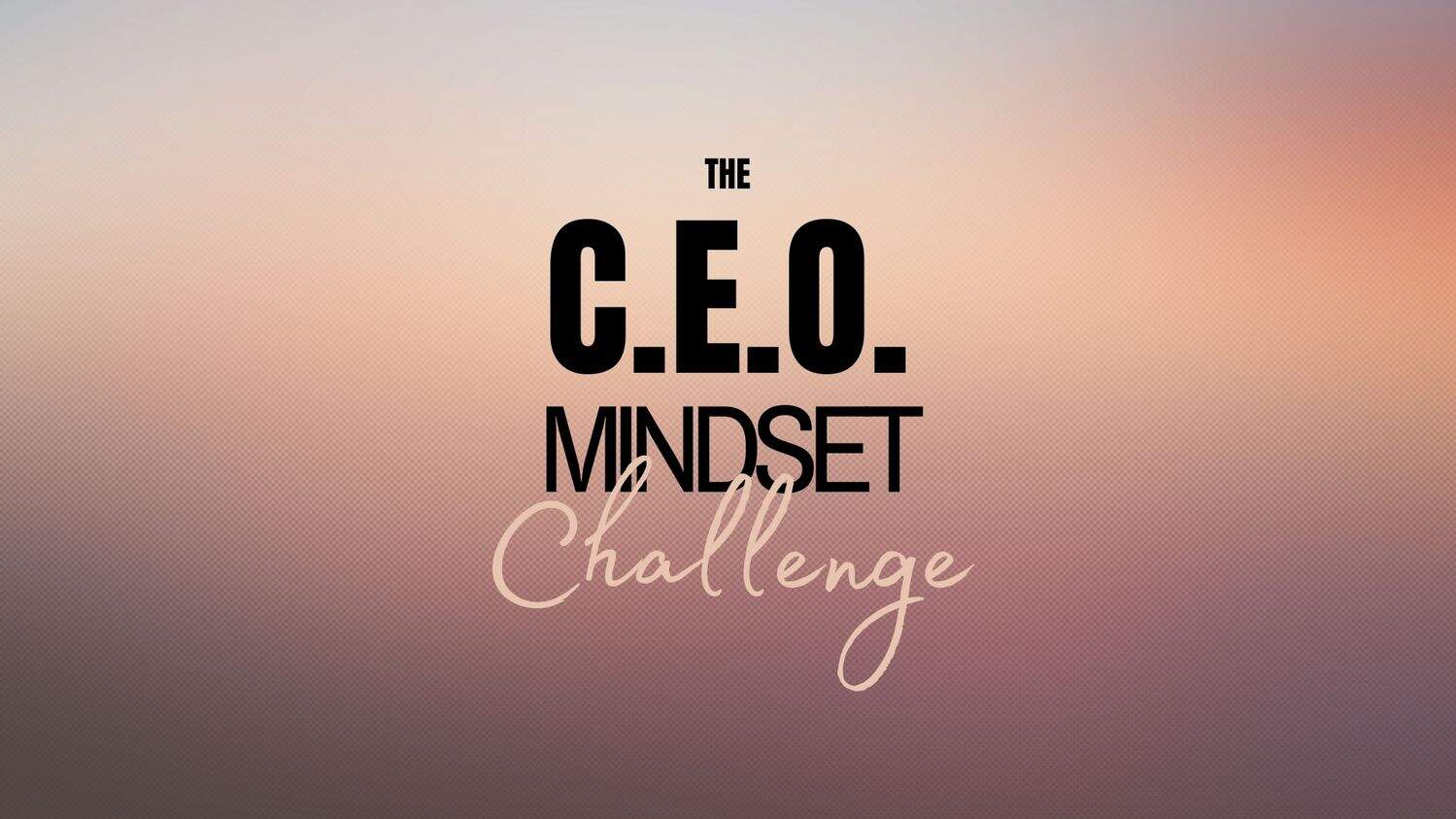 A PASSIONS JOURNEY...
I believe the things we're most passionate about are the things that ultimately guide us towards our purpose in life. The problem is, sometimes the trip isn't fun.  The twists, turns, and traps along the way can be confusing, frustrating, and down right infuriating.  They require leaving the familiar and comfortable to tackle the uncertain and overwhelming. Cap'n Crunch tackled berries, peanut butter, and pancake mix. 
Doing something different to get a different result is necessary, though. If you want to have what no one else has, you have to be willing to do what no one else will do. Be willing to CHANGE! In my C.E.O. Mindset Challenge, you'll experience the 5 stages of behavioral change that will kick your C.E.O Mindset into overdrive.
I GET IT...
Drowning in writing blog posts, being on every social media platform known to man and feeling like it's all for not... is enough to make you want to throw in the towel and go back to the simple life, the non-entrepreneurial life.
Wouldn't it be amazing to settle in a happiness where you could slow things down and focus on what really matters? Boy, am I familiar with wanting to feel like that!
If you could just figure out how to eat that elephant one bite at a time, you feel like you could finally overcome the overwhelm and turn your infuriated frown upside down. Why give up after you've been working so hard?
As a result of Andrea's techniques I was able to identify the steps I needed to take to make critical adjustments to my business structure and the processes for moving forward. I no longer feel stuck or stagnant and have drastically reduced my overwhelmed. I now have a clear plan for taking action, and I am confident that I have the tools to maintain a high level of productivity.

Tiffany
This CEO Mindset challenge was so helpful in my ability to focus on what's really important to foster relationships with existing clients and generate more business. I had to change my mindset and concentrate on investing my energy in more productive tasks. This was a great catalyst for change in the way I approach EVERY area of my business.

Marvin
The coaching Andrea provides has helped me become a better leader. I am a much better communicator and have been able to scale my operations more efficiently.

Anthara