I HAVE A SURPRISE!!!!!  This episode is ALL ABOUT celebrating a business that has passion and empathy for other creatives.  Leslie Fuller of My Affinity Wearable Art is not just talented in her own right, she is motivated and enthusiastic about helping other creatives gain exposure.  That's why I am breaking the mold of

P. B. & Style,

 putting a little more emphasis on

STYLE

, and doing a Business Highlight.
I know it's not the norm for my podcast, but the spirit moved me and I just had to share this.  Personal branding is about leveraging your talents/value
across platforms with a consistent message and image to achieve a specific goal.  Personal STYLE is how 

uniquely you choose to do it.  

This means it's important to tap into what makes you special and then rock it like only you can.  Don't keep it to yourself!
This is exactly what Leslie is doing with her latest project.  During this interview, she is (in my opinion) laying down some amazing tidbits for following your dream and overcoming obstacles to achieve goals.
Listen and you'll understand why she and My Affinity Wearable Art were chosen for our very first business highlight.
That's not all.  Leslie is giving you a great gift!  In addition to shopping her amazing artwork, she's got something special to share as a THANK YOU for listening!
After listening, LEAVE A COMMENT to share how you're using your creativity to wow your customers.
Enjoy!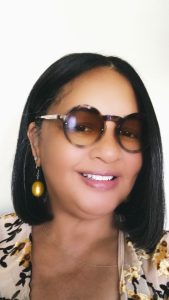 (Use Coupon Code MYAFFINITY1 for 20% OFF)