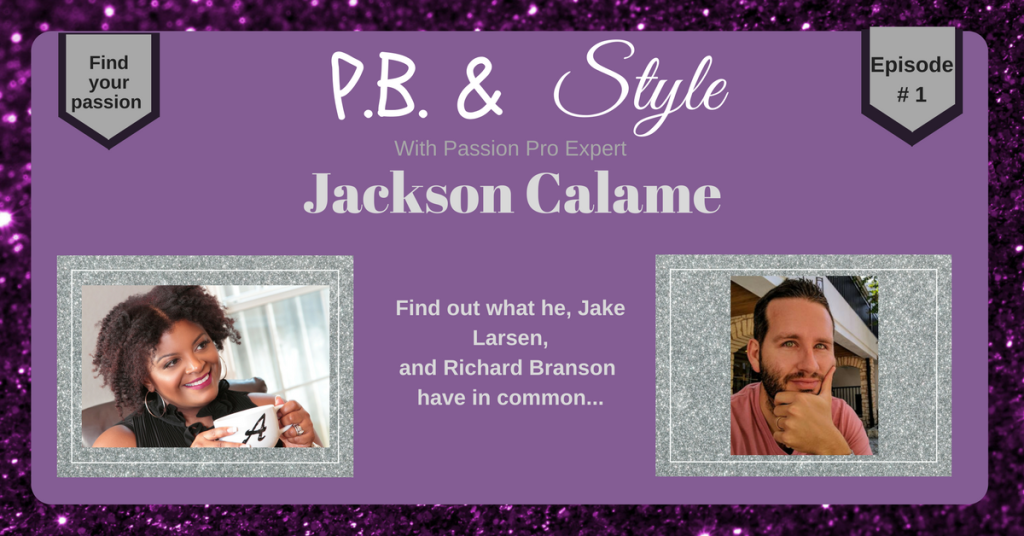 Sooooo… I met this weeks podcast guest by happenstance.  I was kinda doing something I shouldn't have done (innocently) and got reprimanded (in the sweetest way imaginable).
Ever since that day…Jackson Calame has been my Facebook Group HERO! He is such an amazing guy and so passionate about…woops, I almost gave it away. You're gonna have to listen to the podcast to get those goods…lol!  Suffice it to say, I bet you'll get the same warm and fuzzies I got from our brief conversation a couple of months ago.
In this podcast, Jackson will share many things with us and it's definitely an EXPERT opinion.  You see, he's coming from a long history of entrepreneurship.  It runs through his veins and his passion (and everything he creates) is a manifestation of that history.
You'll hear him:
Share a very important life lesson that stemmed from someone named Kevin…

Why he thinks small businesses don't utilize strategic marketing enough
AND…
His definition of what it means to "know your customer"
All this and much more…
It' rare you find someone who readily shares information FREELY and completely but Jackson is that guy.  He truly believes in humanity, he has such a humble spirit and he has an overwhelming desire to …… (oops, you almost got me BUT no…lol!), you'll just have to listen.  He is giving away an amazing tool AND he even flips the script on me (taking me off guard) during our conversation.
Let's get to the podcast, but first grab this TOOL he created to help you, then click the podcast link below to listen in on our interview…
ALSO….
Now's your chance to opt-in to my P.B. & Style mailing list. It's found at the end of this blog post.  Every cook has her secrets and that's where you'll find mine… my interviews always end with something tasty from the guest and I don't give that stuff away anywhere else.
Remember, I'm here to serve you up sustainable deliciousness because leadership is a journey, not a destination.
Wanna Kick Business Up a Notch? Grab My "CHECKLIST"