Many of our business battle wounds are self inflicted. I know it's hard to hear, but it's true. Personal branding is such an over mentioned, under explained term people have stopped paying attention when it's used. I can't tell you how many times I've been watching a webinar or online summit and hear the facilitator mention the need to "be authentic" or "just be yourself" and not explain what this really entails.
Well, I'm happy to announce the beginning of my blog, Be The Brand. Starting TODAY, I'm going to share my very own behind the scenes story.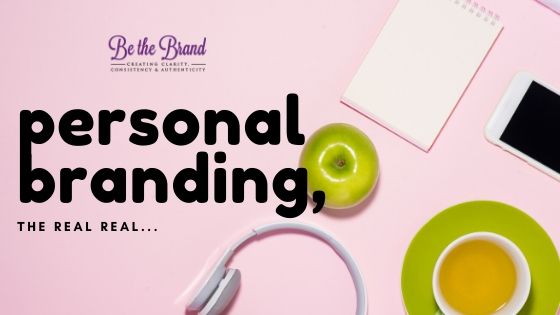 I want to bring you the REAL REAL of a life behind the beautifully styled social media images you're used to seeing. My journey is unique to me, but what I'll be sharing is common to just about EVERYONE. There are 3 major areas I'll cover here in the blog:
My personal journey and how I manage to stay energized and feeling my best
My business journey and how I stay motivated, creative, and productive
My family balance and how I manage stay on top of life in general
The idea of work/life balance is REAL and this American Express article proves the fact that knowing yourself and being certain of your value and goals is an important part of overcoming obstacles that kill businesses.
I encourage you to subscribe TODAY and enjoy the comedy that is my life and how I navigate it as a wife, mom, and entrepreneur. To get you started on my philosophy for doing this, watch a little Be the Brand TV video that shares my 8 tips for overcoming startup/scaleup overwhelm. It's the beginning of the year and that makes it the perfect time to do something different to get a different result.
Another part of the new blog is THE QUESTION. I don't want this to just be about MY ideas for balance, I want to hear from you as well. Every week, I'll share my thoughts and then I'd like to know yours as well.
---
If you like this blog content, you don't want to miss out on my podcast. P. B. & Style is the place tap into the clarity, consistency, and authenticity required to have a truly successful business.  HERE is an episode I think you'll enjoy. It goes along with the content of this blog post.
---
LEAVE A COMMENT BELOW to answer THE QUESTION
THE QUESTION:
What do you think is most important to stay motivated when starting or scaling a business?