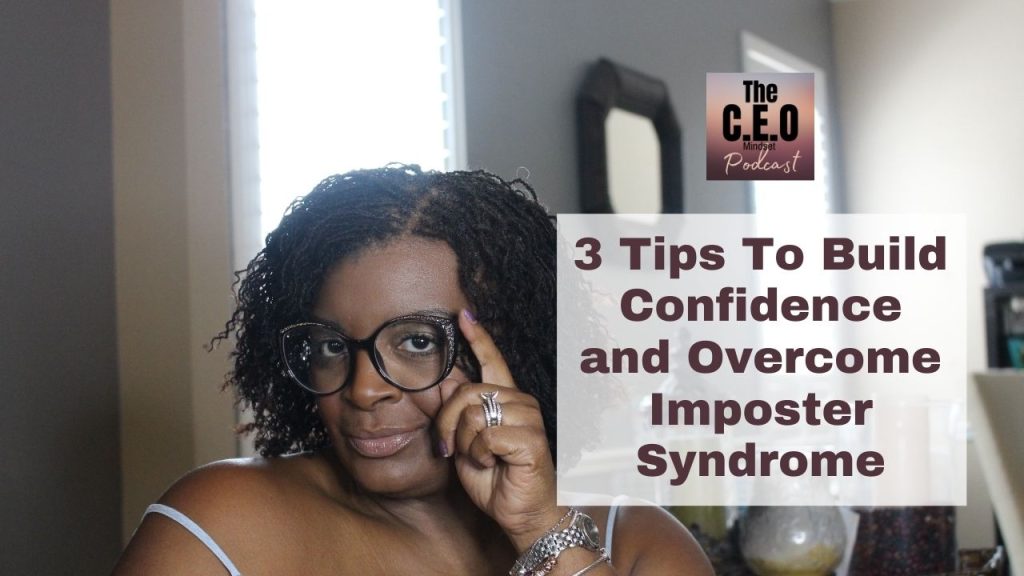 These 3 tips to build confidence and overcome imposter syndrome have been my saving grace for years. I've used them to help countless business owners find clarity and develop a personal brand. I showed them how to leverage their personal brand to achieve their goals and builds confidence.
Imposter syndrome is a REAL thing. It's a major contributor to fear and procrastination.  You will find it easier to Grow your business when you implement these tips. When you make these changes, you can overcome imposter syndrome and build confidence.
You can only "Fake it til you make it" for so long before your confidence dwindles and the faith in the "MAKE IT" is shaken.
Click subscribe and listen to this episode.  I'm opening up about my own experiences with imposter syndrome and sharing what I've done to build confidence.
.
YOU'LL LEARN:
What you need to STAND FIRM

The role "SERVING" plays to build confidence

What STRUCTURAL MAINTENANCE is and why you should do it
LET'S GET SOCIAL:
The Question of the episode: How do you build confidence and overcome imposter syndrome?
get started with a more personalized approach to your marketing efforts. I've got TWO very simple, very FREE options:
read to GET TO WORK?

GRAB my book, The BTB

 

Business Journal

. It's full of information, tools, worksheets, challenges and more. If you're a self starter and can get thing done on your own, it's a great way to tap into your personal brand then leverage it EVERYWHERE!