OMG! One of the biggest obstacles I've faced in my business is finding the write description for the service I provide.  It was Marketing Strategist, when I was doing strategic plans for small businesses and nonprofits.  It was Signature Style, when I was doing mostly fashion/personal styling and now it's PERSONAL BRANDING.  The fact is, I have been doing the same thing.  I help people and businesses attract their desired audience through authentic engagement.  Though was never really short of customers when I used word of mouth and networking to get them, when I decided to go digital I ran into problems.
In 2015 I wrote a course.  I went through the rigorous work of planning it, creating it and launching it only to be received by a whole lot of NOTHING.  After a few years of working on my skills and researching best practices, I realized my issue was community.  I needed to build a community of like-minded people.  People who not only needed what I had, but had expressed that need and engaged with me to get answers.
Social media plays a HUGE role in my community building and content creation plays the biggest role of all.  If I want to truly connect and build relationships, it's important to get people off social media and into my INBOX (and me in theirs).  This means posts, scripts, courses, landing pages, email sequences, webinars, and the list goes on and on. According to an article on Hubspot.com, 63% of marketers site "generating traffic and leads" as their top marketing challenge.  If sounds like YOU, keep reading.
On today's episode of P. B. & STYLE, I'm talking with Ms. Laneic Lavelle of THAT CONTENT LIFE.  We talk all things content creation and she shares some tasty tips for finding your very own writing style.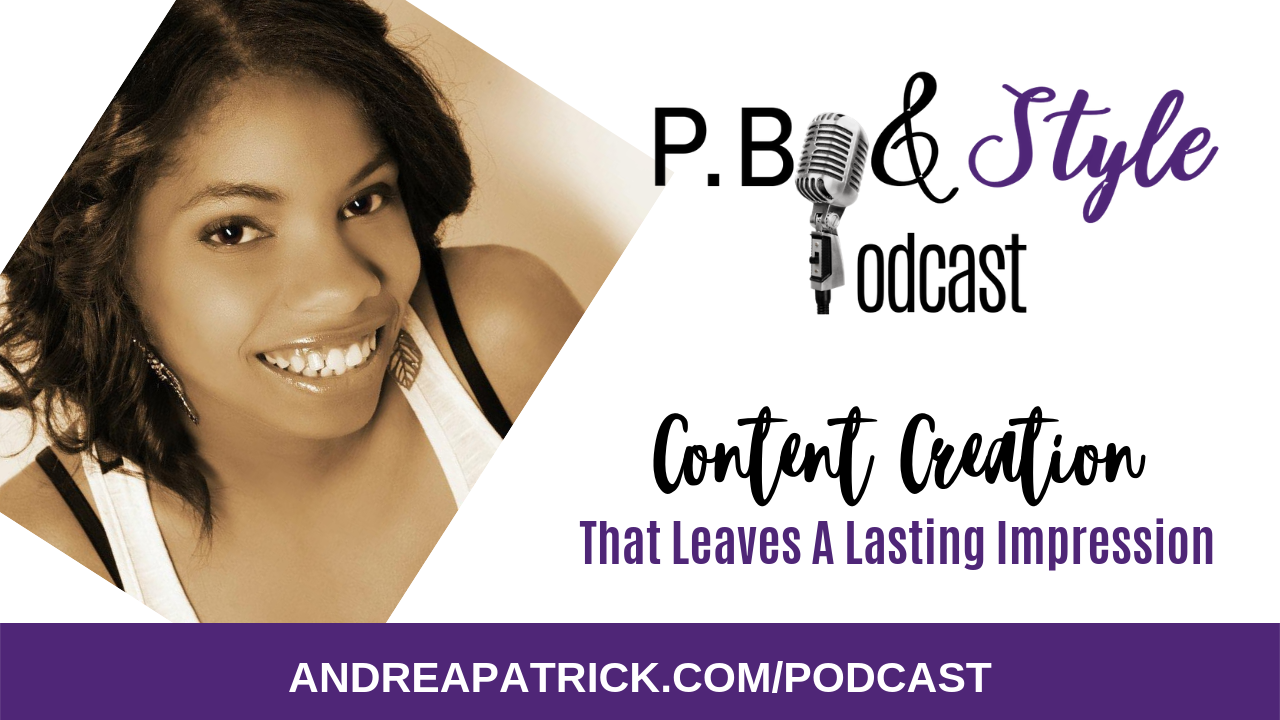 From this interview, you'll learn:
Some of the biggest mistakes made creating content
The most common misconceptions about content writing
Tips for creating a clear, consistent and authentic 30 second pitch
A quick and UNIQUE way to determine your writing style
A GIFT FROM LANEIC – http://bit.ly/tclabout
See What Laneic Has To Offer: HERE
Find out more about Laneic: HERE
One thing I know for sure about writing content…. It takes a clear understanding of your WHY. Get to the bottom of YOURS using my FREE Mini video Course — Hwy 8: The Road To Your Inner Influencer: HERE