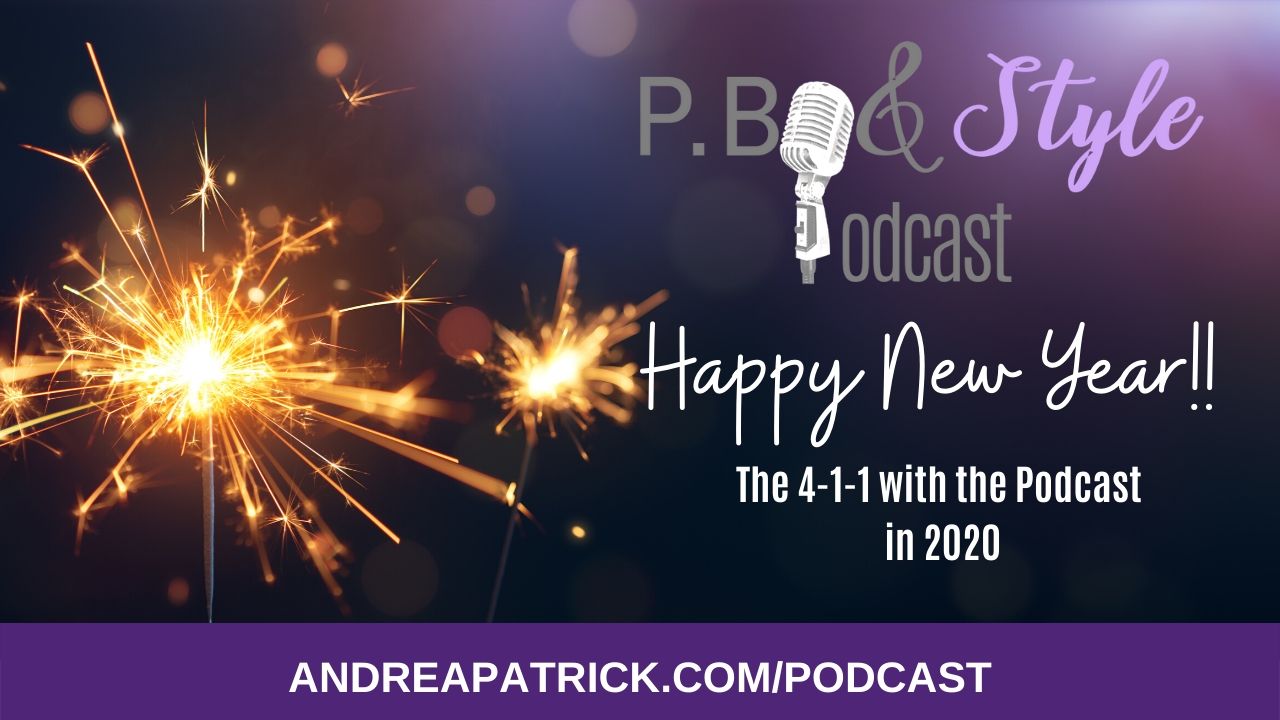 HAPPY NEW YEAR!!! I'm happy you're back to the first official episode of P. B. & Style. I have so much to share and while I was editing this podcast episode, I realized I actually forgot something.  I'll get to that in a minute.  For now, I hope you had an amazing time with family, friends, and community over the holidays.  I know I did.
Before I took my little holiday vacay, I mentioned in a couple of episodes, my system for the end of the year… how I plan, review, and revise my business efforts. While taking time this year, I found quite a few areas I wanted to adjust. In this episode, not only am I wishing you a happy new year, I'm also sharing the 4-1-1 about what's going to be happening around hear.  I. NEED. YOUR. HELP to pull it off though…
Now I can share the thing I left off in the podcast:
REVIEWS!!!!
I would really appreciate it if you would leave a review over on iTunes and/or Spotify.  It's how these platforms know I exist and recognize it's value.  If you've established a need to make adjustments in your business but don't know where to start, I'd advise dusting off OR developing a personal brand THEN leveraging it across platforms to increase the engagement necessary to build community and conversions necessary to grow your business.  THAT'S WHAT HAPPENS HERE ON P. B. & STYLE!!!  See how that works!
Anywho….. HAPPY NEW YEAR! I look forward to your comments below and your reviews.. remember, when you leave one, it could be chosen for a mention on my Youtube channel and my IG feed/story during next week's episode!!!
---
Don't be left wondering what in the world to do next in  your business or for your business… Reach out to me! I'd be happy to do a 30 minute discovery call with you FOR FREE!  My goal is to help as many people as possible in 2020 and it starts with a simple phone call.  Are you ready?  I am.. Contacting me is as easy as 1-2-3… Use THIS LINK to book your discovery call TODAY!
Is that to forward of me.. to ask you out on a phone date?  Okay, here's another way you can begin a new journey in your business.  Overcome the overwhelm with my book, The BTB Business Journal.  In it, you'll find valuable information, guidance, tools, and challenges to make sure you're in the right space to do business authentically for increased engagement and conversions…. Be sure to leave a review on Amazon when you're done!