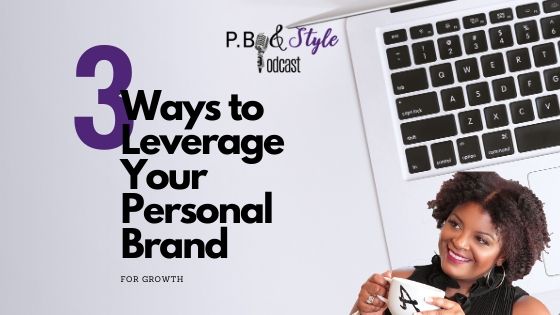 The way I see it, you have 2 options:
You can do something different and get a new result OR

You can bury your head in the sand, ignore the new normal and continue to fall behind.
Here's the good news…you are already equipped with EVERYTHING you need to take advantage of option number one.  Your personal brand is YOU!  No one can be you but you!!  When it comes to our NEW NORMAL, post coronavirus, it's important to have a confident grasp of who you are so you can leverage it across platforms to grow your business.
In this post I'm sharing three ways you can start practicing the art of LEVERAGING your personal brand, right now.  You'll be surprised by the way doing so FLATTENS the world and enables you to expand your business way beyond your wildest dreams.
---
IN THIS PODCAST, YOU'LL LEARN:
What it REALLY means to leverage your personal brand

How to us your personal brand to contribute to the new normal of doing business

3 Areas of your business to get started leveraging your personal brand

The value of changing your mindset about CONVERSIONS.
---
TO GET STARTED
with a more personalized approach to your marketing efforts, I've got THREE very simple, very FREE options:
If you're read to GET TO WORK… you should GRAB my book, The BTB Business Journal. It's full of information, tools, worksheets, challenges and more. This book is a great way to tap into your personal brand then leverage it EVERYWHERE!
---
LIKE THIS PODCAST? YOU'LL LOVE THESE:
https://andreapatrick.com/podcast/pbstyle/behavior-change-strategy/

https://andreapatrick.com/podcast/pbstyle/social-media/

https://andreapatrick.com/podcast/pbstyle/12-steps-building-authentic-marketing-strategy/