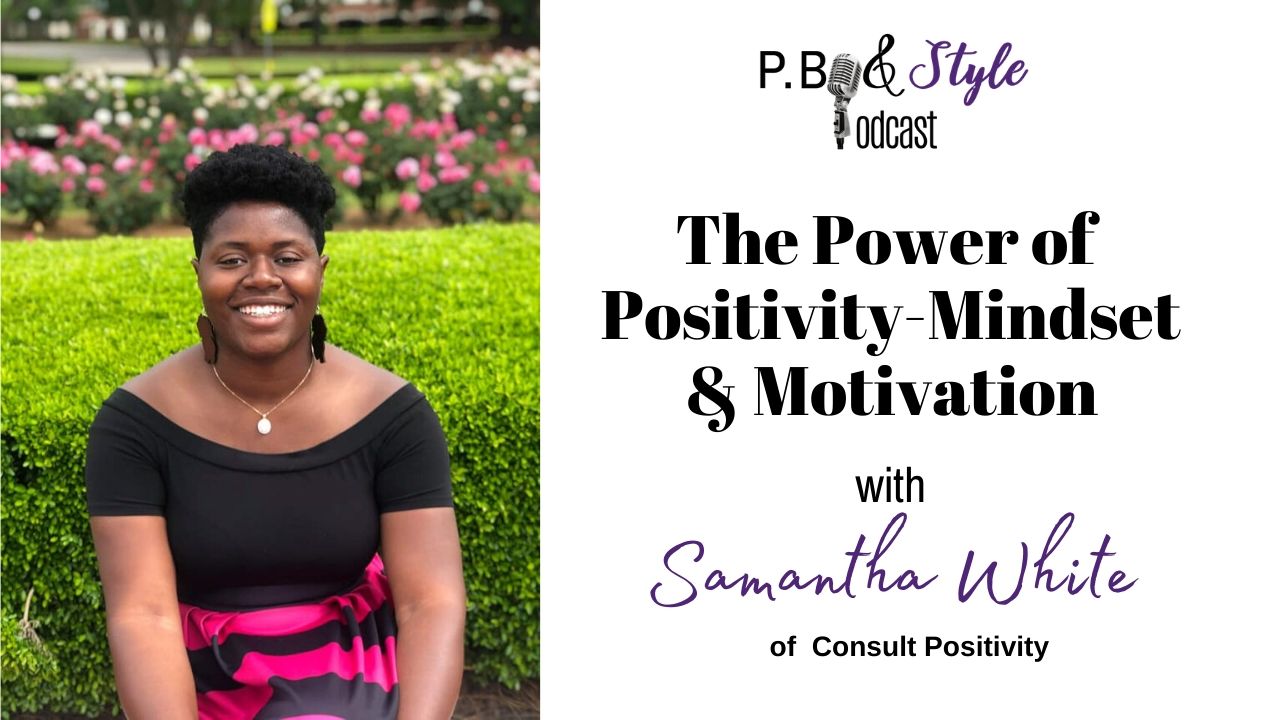 In this episode I have the pleasure of chatting with Ms. Samantha White.  She is the founder of Consult Positivity™.  She works with Christian womenprenuers of color lead happier more productive lives.  She is the creator of #MasterYourMindset, a 12-week online intensive that helps womenprenuers rock their business, make more money & have more time for themselves! She has been an online educator in North Carolina for almost 10 years and has helped thousands of womenprenuers of color earn more money, get things done in their business and crush personal goals while they love life!
I met Samantha inside one of my favorite Facebook Groups and knew I wanted to have her on the show to discuss positivity as it relates to mindset and motivation.  With a Master's Degree in Developmental Psychology and as a Christian Mindset Educator, I believe Samantha is a great choice to discuss ways to adjust our mindset and improve our motivation.
---
WHAT YOU'LL LEARN:
How to stay  motivated

A process for maintaining a positive mindset

What Samantha calls the COOKOUT SCENERIO

How to evaluate and measure your mindset for positivity

And more…
---
GET TO KNOW SAMANTHA
---
LIKE THIS INTERVIEW? WATCH THESE TOO:
https://andreapatrick.com/podcast/pbstyle/stop-excuses-already/

https://andreapatrick.com/podcast/pbstyle/facing-fears-overcoming-doubts/

https://andreapatrick.com/podcast/pbstyle/believers-mindset/
To get started with a more personalized approach to your marketing efforts I've got TWO very simple, very FREE options:
If you're read to GET TO WORK… you should GRAB my book, The BTB Business Journal. It's full of information, tools, worksheets, challenges and more. If you're a self starter and can get thing done on your own, it's a great way to tap into your personal brand then leverage it EVERYWHERE!