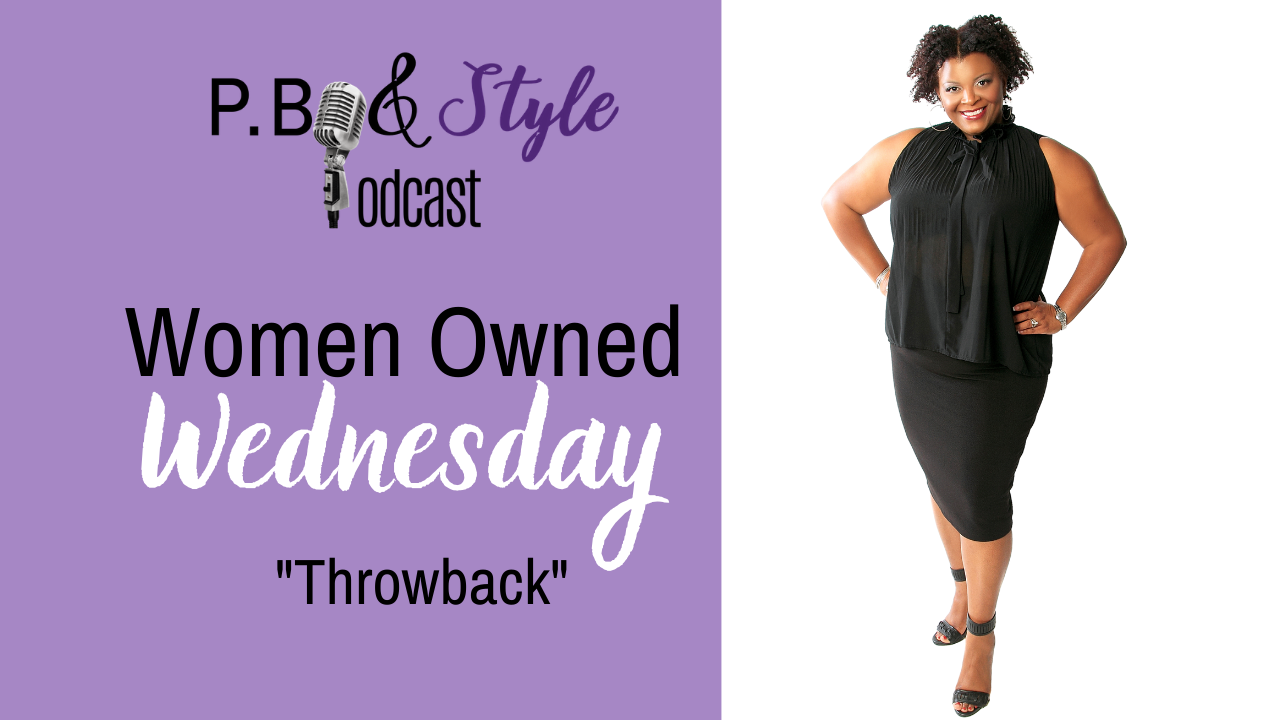 Today on the podcast we are doing a bit of a "Throwback".  I'm sharing snippets of past episodes with women owned businesses.  As you know, I'm rejuvenated after being reminded of my CEO MINDSET.  I am making big moves from the idea "GOOD IS BETTER THAN DONE" and have created The Personality 2 Profit Masterclass Series inside my Facebook Group.  While I'm writing this, I know.. the day this episode airs will be day TWO of my masterclass.
These women owned businesses are showcasing their value and how using your Personality 2 Profit impacted their business.  In addition, I wanted to celebrate BLACK BUSINESS MONTH.  The women owned businesses in this episode are minority owned and are serving with the intention of building up and being a part of a solution for challenges others face.  I'm extremely proud of them for their journey and believe their stories are perfect examples of personal branding and being confident in their abilities.
Listen to these snippets of women owned businesses and then listen to the full episodes [shared below].
---
FULL EPISODES:
https://andreapatrick.com/podcast/pbstyle/taolb-diversity/

https://andreapatrick.com/podcast/pbstyle/dont-afraid-unapologetic-defining-niche/

https://andreapatrick.com/podcast/pbstyle/leadership-steering-ship/

https://andreapatrick.com/podcast/pbstyle/digital-marketing-anthara-carr/
---
JOIN MY FACEBOOK GROUP & Get Social:
INSTAGRAM: @afpatrick
TWITTER: @andreafpatrick
PINTEREST: @afpatrick