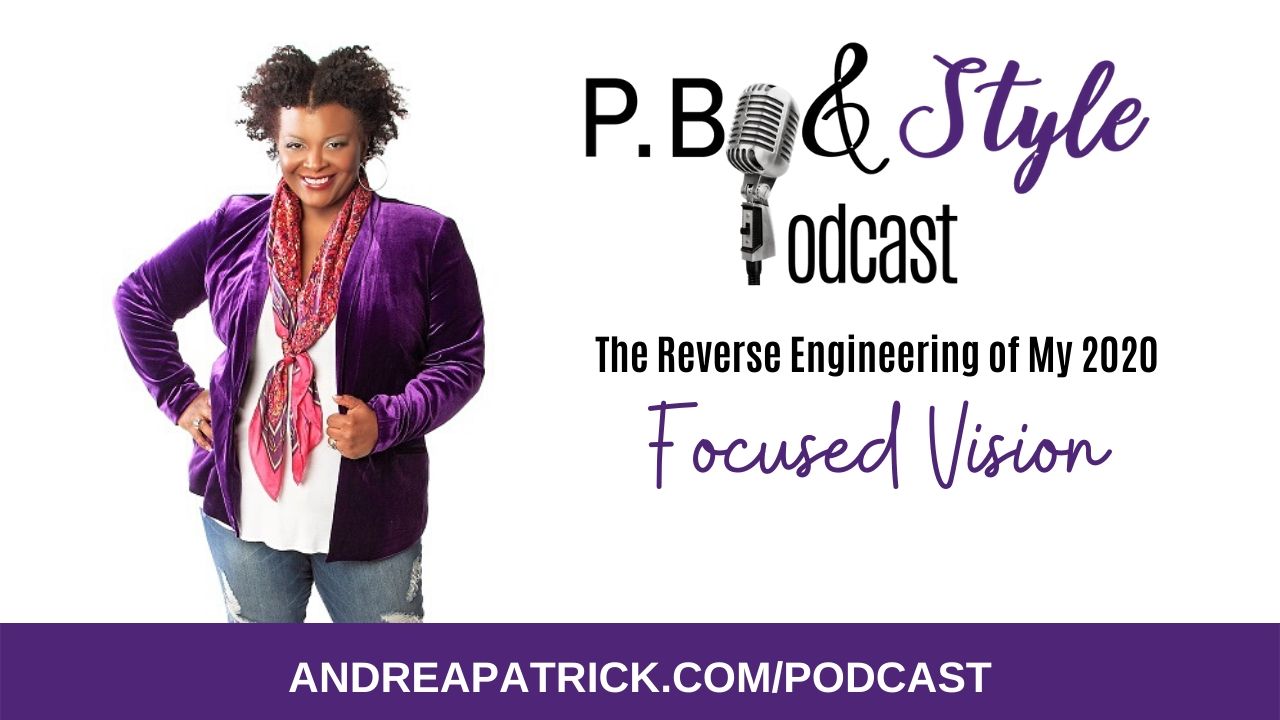 ---
The time is upon us to start thinking about those resolutions for the new year (if you're THAT person).  I personally don't set resolutions, I set GOALS…
Every year I sit down and think about the personal goals I have for myself and my family.  Unfortunately, much like those resolutions I'm so careful NOT to set, I have been guilty of not following through (more so for those family things because it takes a lot to wrangle the members of my family to be AND stay on the same page).  Well, this year I'm adding a little something to my planning phase to make sure I stick with my journey and achieve the focused vision for my personal and family goals in 2020.  I'm reverse engineering them!!!
You've heard me say this many times, "Start with the end in mind" and that's what I'm doing. I'm taking my own advice and applying it to my personal goal setting process this year.  Here's what I mean by a focused:
EXAMPLE
GOAL:  Workout before I start my day
REVERSED ENGINEERED:
Morning routine (including workout) takes up about an 1.5 hours
Must get Jessica ready by 8:15 am
I need at least 7 hours of sleep each night.
It takes 20 minutes to get Jessica ready
Must get up by 6:00 am
Must be asleep by 11:00 pm
I'm looking forward to the productivity I plan to enjoy in 2020.  This year it shot up through the roof!!  LISTEN to this week's podcast for more on how I accomplished this feat and hear what's else is a part of my reversed engineered focused vision for 2020.
I have something fun to share… I'm bringing back the blog!!!! Starting in January, I'll be sharing the behind the scenes of my own entrepreneur journey by looping you in on the way I keep it in the road with my work/life balance approach AMD answer some frequently asked questions about the way I navigate my approach to personal branding and authentic marketing.  I'd love to have you along for the ride.  Take a look at my previous BLOG posts.  I'll be taking a less wordy approach with the reboot and would love to have some more FREQUENTLY ASKED QUESTIONS to draw inspiration from.  Leave a comment below with things about my personal branding application, workflow, processes and ideas you'd like to know more about.
In order for me to do all of this, I had to get clear about my VALUE and then learn to be okay with it, walk confidently with it.  If you're struggling in this area, grab my HWY 8 VIDEO SERIES.  This road to your inner influencer will help you get the clarity you need to start walking in your purpose with intention.  Its an absolutely FREE MINI COURSE!!!
All you have to do is click the image below to receive these four videos in as many days.  It's a great start to a new year…
---
---
Learn more about:
---