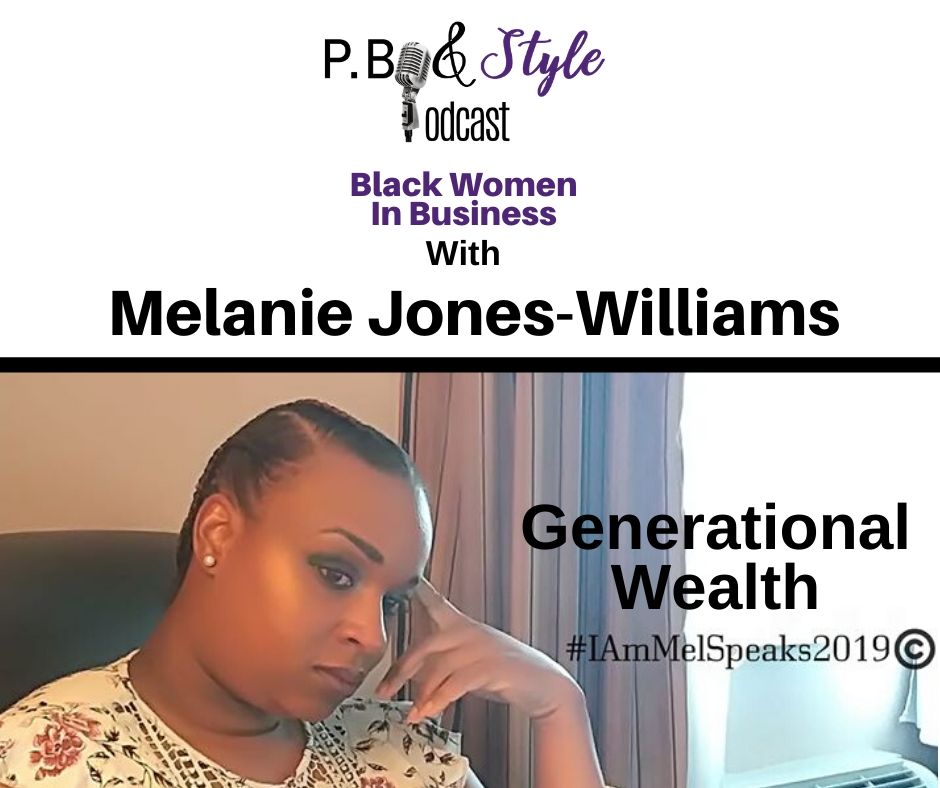 Meet Melanie Jones-Williams.  She's a wife, mother, and military veteran – still active in the Navy reserves.  She's been an entrepreneur for over 15 years now, she owns an online resale shop, and she has been an active partner with Myecon (The personal financial success company) for the last 2 years.  With a passion for learning then teaching others what she's learned, she is focusing her attention on helping her clients create generational wealth.
Generational wealth is an aspect of financial planning geared toward passing down financial resources to future generations.  Simply put, generational wealth is considered to be the assets passed down from one generation to the another.
Listen as Melanie and I discuss the various aspects of entrepreneurship that may contribute to your ability to create generational wealth for your family.
---
What You'll Learn:
Melanie's thoughts on the biggest threat to wealth creation
3-5 ideas to help you manage your money better
The key to starting a business with little to no money
The #1 obstacle Melanie says keeping people from starting their business
What Melanie says is the biggest threat to wealth retention
---
Connect with Melanie:
---
If you liked this podcast, you'll love these:
https://andreapatrick.com/podcast/pbstyle/dont-afraid-unapologetic-defining-niche/
https://andreapatrick.com/podcast/pbstyle/use-business-law-protect-brand/
https://andreapatrick.com/podcast/pbstyle/goal-setting-strategic-planning/