As promised, this weeks podcast is a continuation of the networking conversation we had last week.  Networking with intention is imperative for growing your network and client base.  Once you've determined the right meeting for you AND developed a strategy for how you will navigate the group, the next step is to have a follow up process.
According to this article on Hubspot.com, the following are statistics that support the suggestions of this series to GET OUT AND SUPPORT:
I don't want it to be lost on you that the article I'm quoting is from a company with a very popular CRM…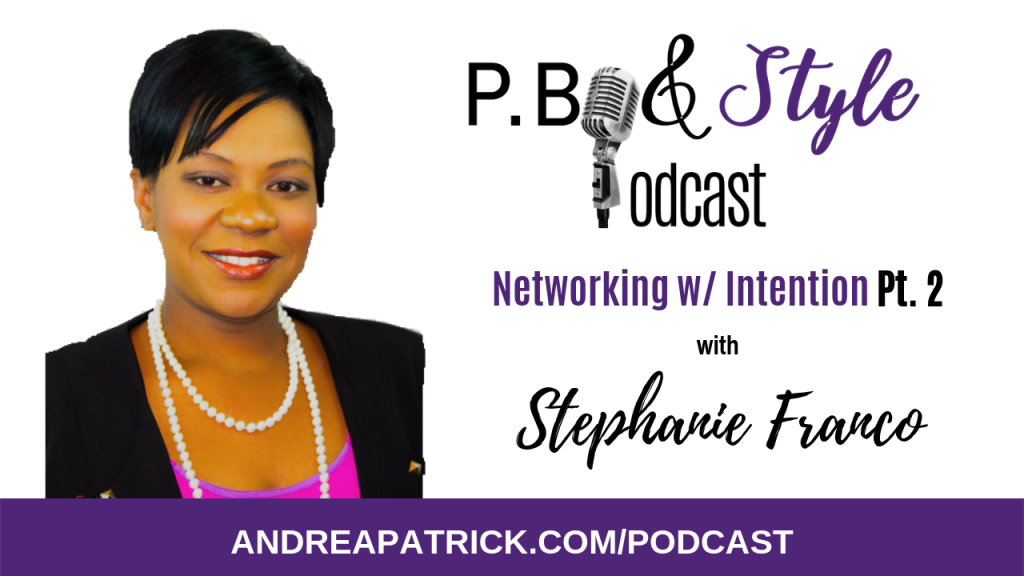 In this episode, you'll learn:
How CRM's play a role in scaling your business
What a CRM actual is and how to use it
Why it's important to have a post networking routine
What a CRM has in common with a CAVEMAN
The relationship between a CRM & Income Producing activities
Stephanie's tips for a successful networking experience
5 common misconceptions about networking
CRM's and time management
AND MORE….
STEPHANIE'S GIFT: Visit her website for more information and set up a consultation.
Do you find networking difficult because you're not quite sure how vulnerable you should be OR what you should say while you're there (your 30 second pitch)…
GRAB MY MINI COURSE VIDEO SERIES: Hwy 8: The Road To Your Inner Influencer