According to a study done at the University of North Carolina at Chapel Hill,  "…between 40 and 80 percent of all jobs are landed through networking (the numbers vary depending on the source)."  If this is true for landing the right job, it stands to reason, connecting with the right people for your business would land at the same rate… AT LEAST .
This week on the podcast, I'm doing a little venting.  Networking lately has proven to be a bit frustrating.  As the study above talks about, it is imperative we enter networking relationships with the right intentions.  In my opinion, entering into a networking relationship should start with LISTENING then SERVING, then ASKING.
I've been attending a networking group for over 2 years now and I haven't gotten a lot of revenue from the group, but the support and exposure has increased tremendously.  In my journal, The BTB Branding Journal, I share pretty detailed tips about finding the right group and some HOW'S and WHY'S of networking. Definitely check it out.
In addition to my journal, you'll find networking advice in this article in the Harvard Business Review.  It says if you're not a good networker now, it's not too late.  Their research shows that any aversion to networking you have may be overcome if you start practicing the following:
Focusing on learning
Identifying common interests
Giving and
Finding a higher purpose
The bottom line…. STOP NETWORKING WITH A SELFISH APPROACH.  Start networking with INTENTION. Build relationships starting with LISTENING, SERVING, then ASKING…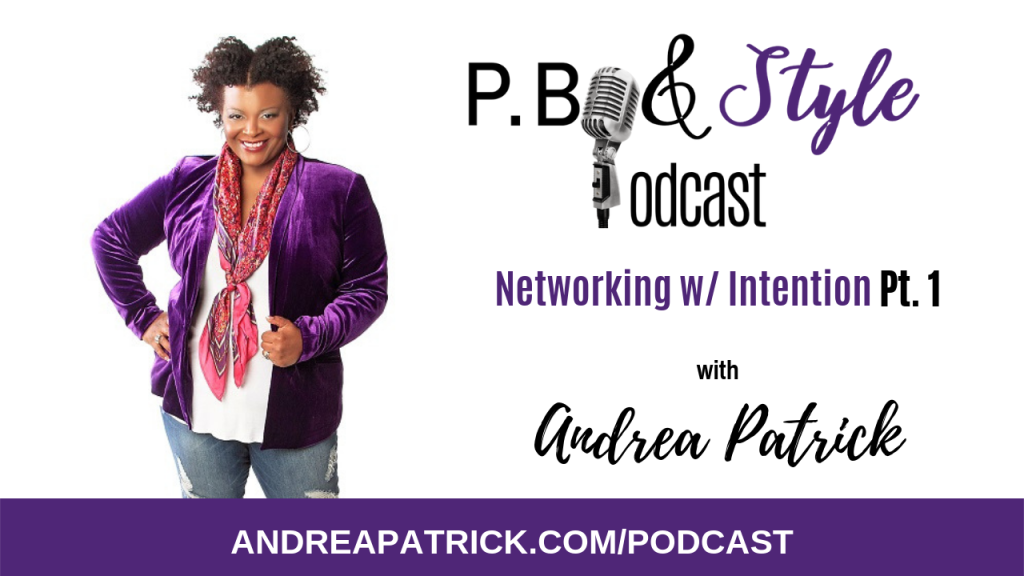 In this episode, you'll learn:
My caveat for networking with intention
4 Things you need to KNOW in order to network with intention
3 Different goals to keep in mind when networking with intention
And more