We've all had our share of disappointments and discouragements, but my guest in this episode of P. B. and Style is giving us the benefit of the lessons she learned during some of the hardest times in her life. It's a great story of perseverance, hope, inspiration and encouragement.
By definition, perseverance is the ability to have a continued effort to do or achieve something despite difficulties, failure, or opposition.  Christina is giving us a little insight into her book: "My Shoes Your Shoes: From Homeless to Healed".  She is an amazing success story and the lessons she learned along the way will be extremely helpful in any difficult situations you may find yourself in.
As a life coach, Christina is using her lessons in perseverance and her journey from homeless to healed to to help others overcome their own disappointments and discouragements. LISTEN… you may find a few pearls to help you as well.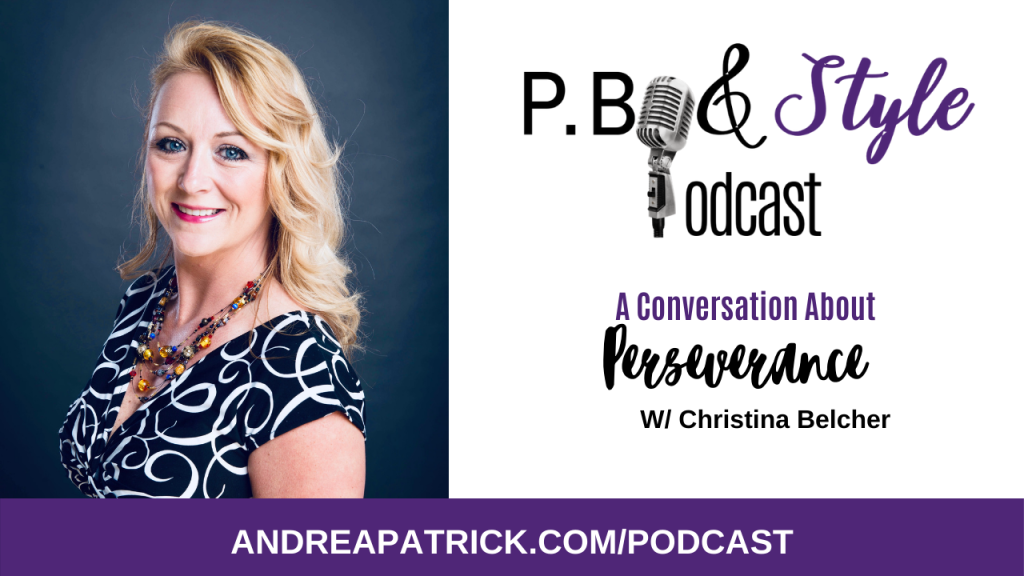 What you'll learn in this episode:
Perseverance during difficult circumstances
Christina's triumphant journey from homeless to healed
The power of passion and purpose
What it means to "Let God download" on you
AND MORE…
VISIT CHRISTINA'S WEBSITE: HERE
Perseverance comes from having a strength and will to succeed at whatever goal you are reaching for.  The idea is an easy one to understand, but can be difficult to accomplish when we have so much negativity via personal baggage and naysayers. There is one sure fire way to overcome this…. It's time to UNPACK that negative baggage and return that negativity to the naysayer it belongs to.  I believe my FREE Mini Video Course – Hwy 8: The Road To Your Inner Influencer – is a FANTASTIC start! Each day for four days, you'll receive a video with important questions to ask yourself. Each question will help you get closer and closer to the truth about how you want your brand to be perceived, how you want to connect yourself to it, and how you relate to your desired audience.  CLICK THE IMAGE BELOW TO GET STARTED!