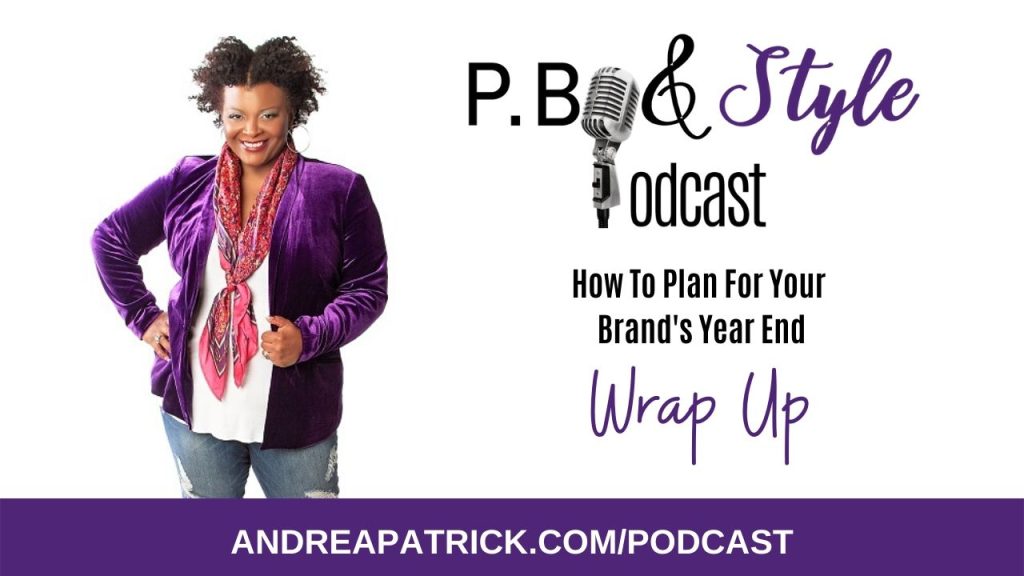 It's the end of the year and time to start thinking about what's coming.  Like a lot of the content I've shared this year, we have to START WITH THE END IN MIND.  In this particular case though… the end we should have in mind is something even better than what we have right now.
As the quote says:
"Those who don't know history are destined to repeat it"

~Edmund Burke

When it comes to planning your year end wrap up, you have to consider the possibilities of lost opportunities and the reasons they were lost.  The wrap up should also take into account the year's wins and tracing your steps to find ways to duplicate them.  All of this is your brands history.  Good, bad, or indifferent… without the knowing it, you're destined to repeat it.

I mention setting goals in this week's podcast.  One of my favorite taglines from my chamber networking group comes from a financial adviser.  She always ends her 30 pitch with, "A goal without a plan is just a wish".  Wishing, hoping, dreaming all require ACTION, PLANNING, AND INTENTION to lead to the desired result.

Listen as I share some ideas for executing the perfect plan for your year end wrap up.  Use my gift below to help you make next year the BEST EVER!
---
GRAB MY WORKFLOW WORKSHEET TO HELP YOUR WRAP UP