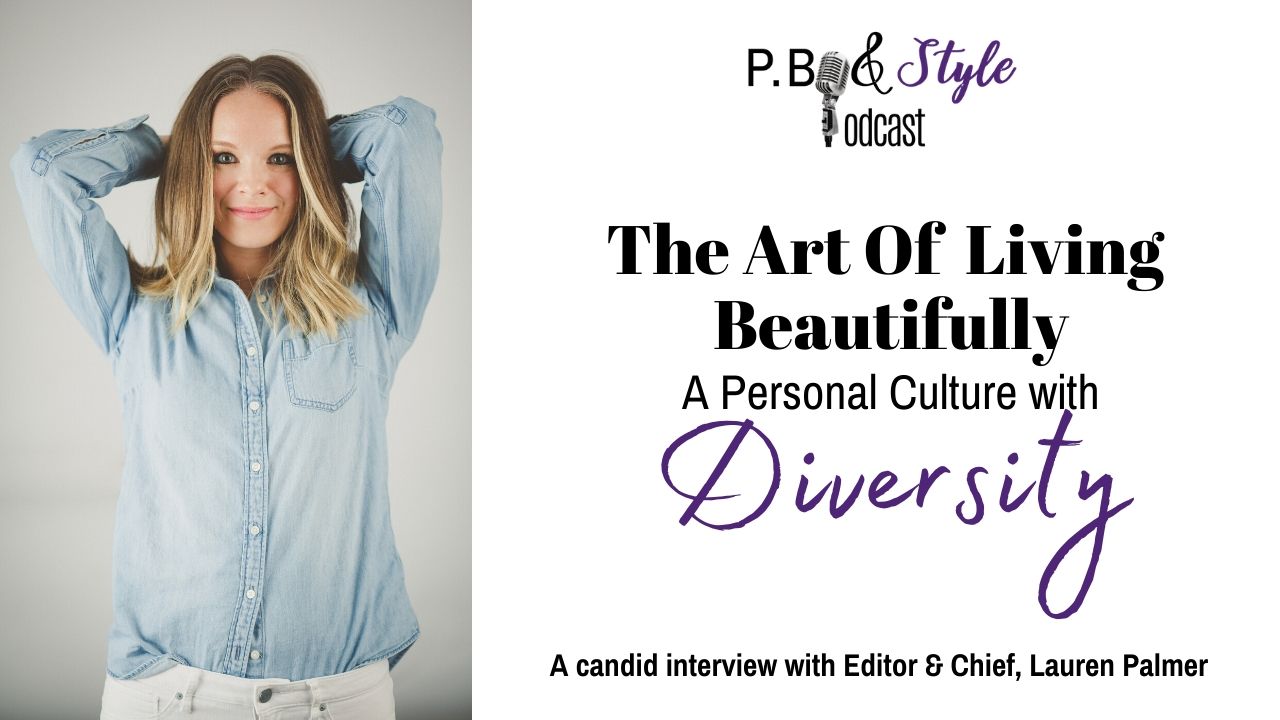 ---
I often speak of my personal epiphany moment and how it guided my path to my business and my concept of personal branding.  Epiphany moments are HUGE!  It's like a bolt of lightening that surges through you and is a catalyst for change in your life.
On today's show, one such epiphany happened for my friend Lauren.  She has always been moved by art and the diversity of color but little did she know, diversity was going to take on a completely different meaning for her and the vision she had for her hyper local magazine, The Art of Living Beautifully.  Listen to this episode to hear Lauren's story and the lesson she learned about movement and diversity.
Lauren Palmer is the creator and publisher of The Art of Living Beautifully, a hyper-local media company that guides women in the development and utilization of personal culture. Through the content provided on The Art of Living Beautifully's various platforms, including a printed magazine and blog, Lauren provides guidance and inspiration that lead women to recognize their value and vitality, and to embrace their God-given purpose by living present, colorful, and intentional lives.
---
IN THIS EPISODE, YOU'LL LEARN:
What Lauren means by "The Art of Living Beautifully"

What she believes communities could do to achieve a live of beautifully living

How she overcame feelings of anxiety and stress as a young mother

What she means when she says she wants to make her readers "MOVE"

AND MORE….
---
GET TO KNOW LAUREN:
---
IF YOU LOVED THIS INTERVIEW WITH LAUREN, LISTEN TO THESE:
https://andreapatrick.com/podcast/pbstyle/learn-art-of-living-beautifully-lauren-palmer/

https://andreapatrick.com/5-tips-live-beautifully-grow-brand/

https://andreapatrick.com/3-tips-to-live-beautifully/