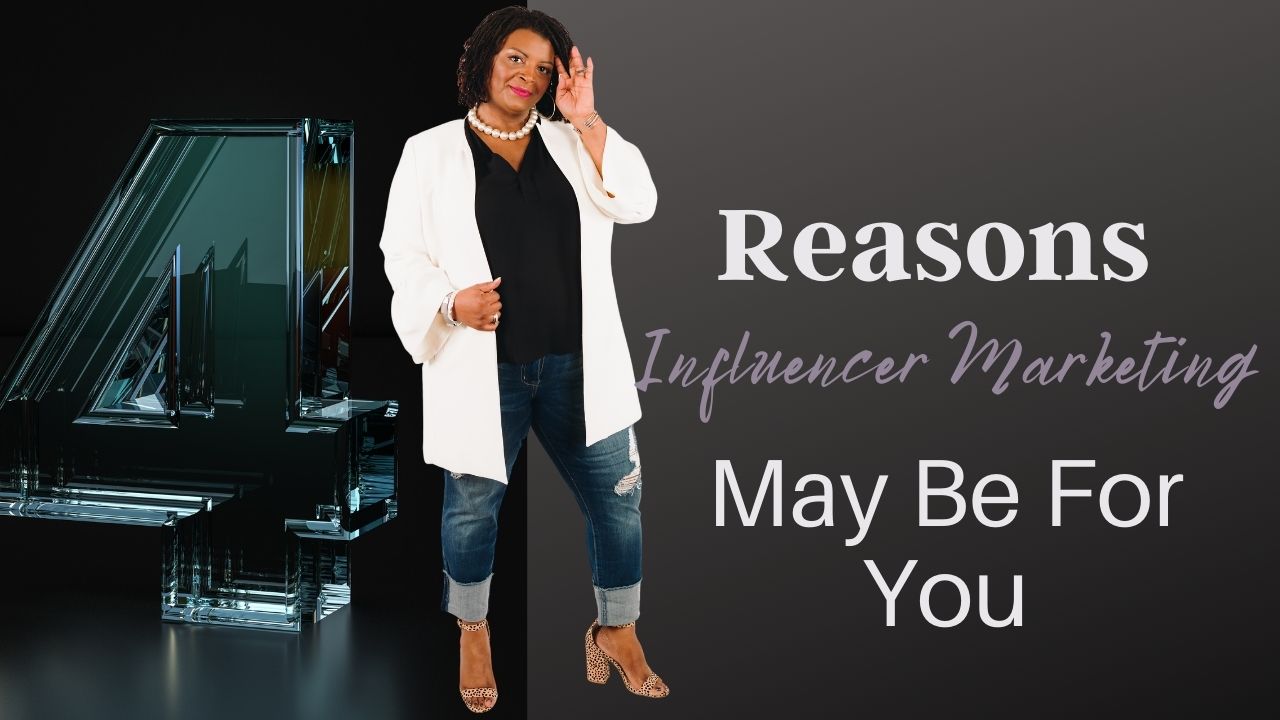 It's 2021 (almost 2022) and influencer marketing has solidified it's place as a major player in the world of advertising.  Whether you grow your following with paid ads or use organic traffic, when you can influence others to make decisions, you've officially become and influencer.  It didn't take me long to start moving in the "Influencer" direction. I had a vision for my life and when I saw the freedom influencer marketing provided, I knew it was what I wanted for myself.  If you're considering it for yourself, here are a few takeaways I got from the lifestyle:
#1 You Need To Work Smarter Not Harder
When you've been in business for a while and feel like you're just spinning your wheels, it's easy to want to just throw in the towel.. I get it! The key is to start learning from those who've gone before you and paved the way. That's exactly what I did.  I read the book The 4 Hour Work Week, by Timothy Ferriss, and realized I could cut my work time down drastically by listening, automating, and delegating.  Some of the most influential and wealthy people in the world aren't slaves to their crafts/passions.. They're letting their passions work for them.
#2 You Get Paid To Be You
When I turned 30 years old, I came to the realization that I was an ADULT! I could do what I wanted as long as I could deal with the consequences of my actions.  It was so liberating! I didn't have to walk on eggshells with my husband (totally my issue, by the way. NOT his), I could put a PERIOD behind the world "NO", and it was okay to have my own opinions and style.  When you roll all of that up, it spells AUTHENTICITY!  I created the PERSONAL FRAMEWORK specifically so entrepreneurs, like you, could get be comfortable in their own skin and get paid.  Visit my YouTube channel for more on how to create your own personal framework.
#3 You Offer Your Point of View
The personal framework I mentioned is about doing the personal development work and becoming confident in your value. I created MY personal framework and as a result, the journey to achieving my confidence alone made it easier for me to speak my truth.  You'll find it gets easier and easier to offer your point of view when you've done the hard work first.  People take notice and listen to what you have to say. Your ability to influence their purchasing decisions becomes easier, for instance.
#4 You Make Money In Your Sleep
The thought of waking up to money in my bank account is exciting.  I put a lot of heart into my services an strive to serve as many people as possible. That said, I've been changing my business model to digital education.  I'll make money in my sleep! The stress & overwhelm of an hourly business model will be a thing of the past.
What do you think? Could influencer marketing be for you?  Are you already on that path? I recently did a video about how you can GROW AS AN INFLUENCER.  I think there are definitely some pearls to help you on your journey.
PIN THIS BLOG!