Increase Engagement with Organic Marketing
Small Tweeks for Big Impact
There are a lot of opinions around the idea of email marketing. Some say it's dying off.  Others say the money is in the list. I am team list building. I admit, it's been a struggle for me to get my list building mojo but that doesn't mean I don't have faith in the movement.
As a social person, I'm always looking for ways to connect with my community.  I love getting feedback and hearing how my strategies and tips have been helpful.  Lately, the idea of "pay to play" has been trending but, what's not being circulated is the fact that a lot of money is being wasted doing it this way.  If you don't know how to connect with your ideal audience FOR FREE, how will your message land effectively just because you paid for an ad? IT WON'T!!
Organic marketing is the act of getting your customers to come to you naturally over time, rather than "artificially," or via paid links or boosted posts.  In this video, I'm sharing some tips for ways to leverage your personal brand in an organic way.
Organic search drives 53% of website traffic.
Having your customers "happen upon your business" naturally, is definitely more beneficial for it in the long term. By building a reputation for yourself online, you begin to attract your ideal audience. Once you've peaked their interest, you can start building solid relationships and grow your community.
Providing an amazing customer experience will ultimately yield customer loyalty. The overall benefit is increased revenue over time.
I know AUTHENTICITY has been a big buzz word lately, but the truth is… people don't know HOW to actually do it. We've been conditioned to the MONKEY SEE, MONKEY DO mentality and have forgotten the benefits of a good ole fashion unique value proposition.
If this is you, don't worry… you're not alone.  I've got your back.
My discovery calls are FREE so I can definitely get you pointed in the right direction. I'll help you increase engagement and tap into the organic marketing mindset, if you're ready. FREE is a whole lot cheaper than a paid ad.  I look forward to chatting with you soon!
Pin This Blog: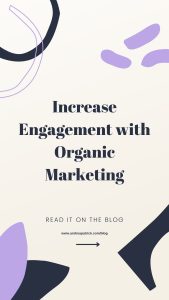 ✨Connect with Andrea✨
Instagram: @afpatrick
YouTube: www.youtube.com/andreapatrickofficial
LinkedIn: @afpatrick
Work w/ Me: www.andreapatrick.com (Learn more about my services)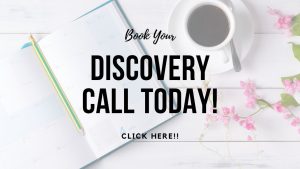 Finally, did you know I had a PODCAST!?
It's The C.E.O. Mindset 
Listen on your favorite podcast app