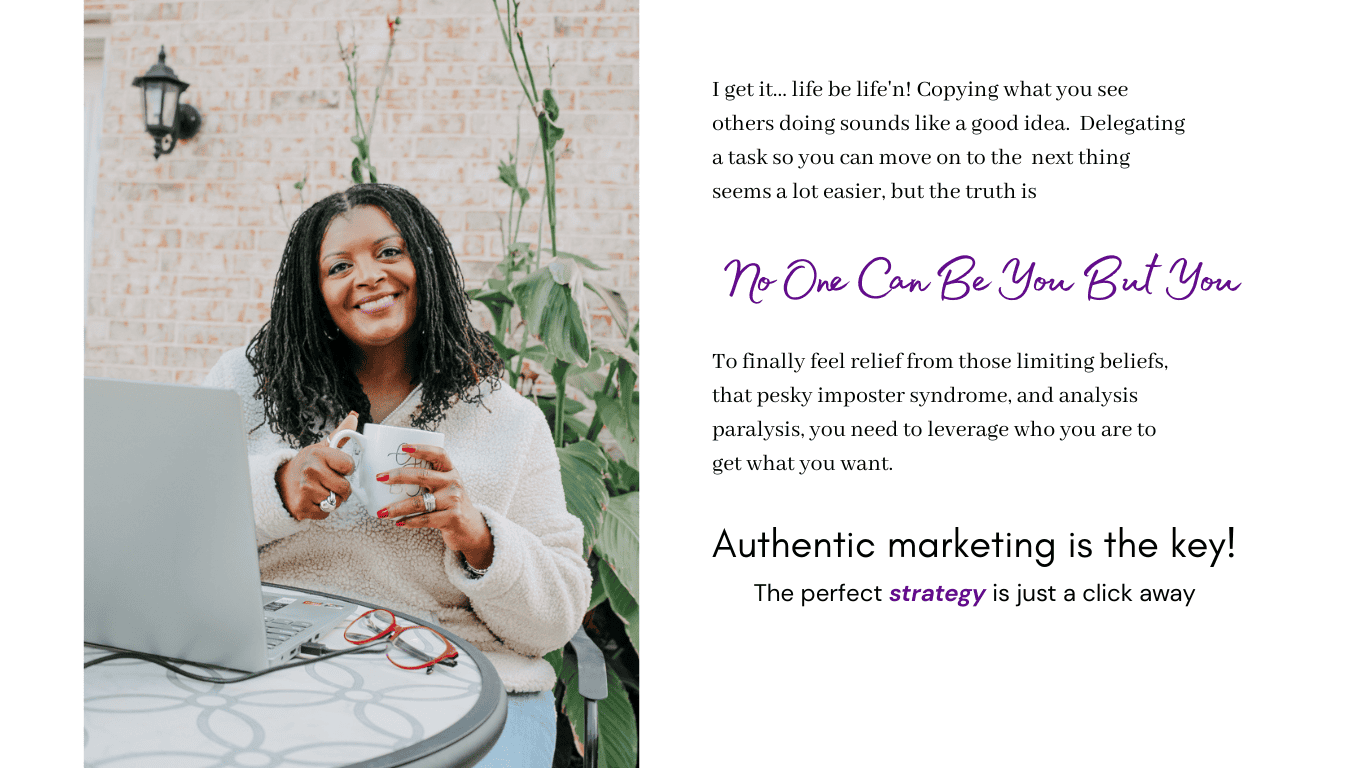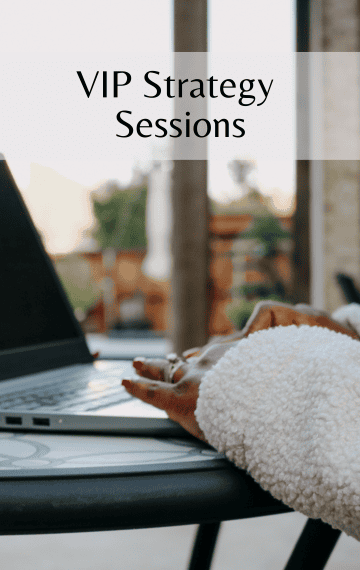 During these 1.5 hour sessions we will look at 3 areas of your business to come up with a game plan to move your business closer to the goal you've set.
Your What: What you're currently doing

Products/services you provide
Analytics from current marketing efforts
Bottlenecks or areas of frustration preventing you from seeing success

Your Why: Your connection to your solution and how you're leveraging it to connect with your target audience

Who is your target audience REALLY
Your epiphany &
the subsequent epiphany journey

Your How: Adjustments needed to help you gain traction from your actions

Social media audit
Basic marketing strategy

Sales funnel ideas
Lead magnet ideas
Social media content ideas
FROM $425
Digital Marketing Services
Authentic digital marketing services refer to the practice of managing a brand's digital marketing in a genuine and transparent manner. We strive to create content that reflects the company's values and voice. Services range from managing sales funnels to creating/curating content that is relevant, engaging, and valuable to the target audience.
Our team will work closely with your brand to execute a digital marketing strategy that aligns with your brand's overall goals and objectives. A basic analysis will be performed to identify the correct narrative and establish a sales funnel tailored to the specific needs of your brand.
Additionally, social media metrics are measured to improve the success of the brand's digital marketing efforts.  When necessary, and with approval, adjustments to the strategy will be made for optimal performance.
Overall, our authentic digital marketing services are focused on building trust and credibility with your target audience.  Our goal is to help you create a strong brand identity and increase your brand's awareness. By providing high-quality content that is both informative, engaging, and offered in a genuine and transparent manner, our digital marketing services can help your brand build a loyal following and achieve long-term success.
Services Include one or more of the following:
Podcast Production
Email Marketing
Social Media Management
Campaign Development
Marketing Strategy Development
FROM $325