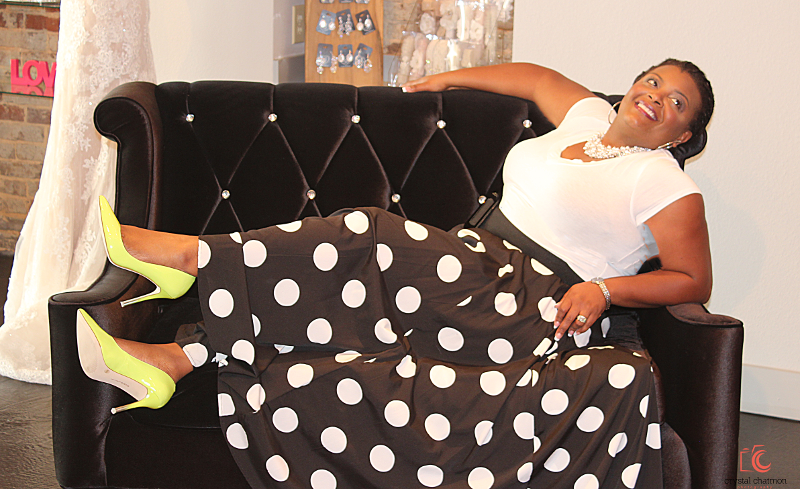 Leadership is a JOURNEY, not a DESTINATION
I know it shouldn't, but it still amazes me the number of entrepreneurs I run into who still get nervous when it's time to give a 30 second elevator pitch, or who can't seem to find their footing when explaining what they do.  The more I work with people like this, I'm finding FEAR is the culprit behind everything.  There is a fear they won't measure up to someone else, there's a fear they're going to sound stupid or worse, like they have NO IDEA what they're talking about.  There's a lack of confidence and because of that, whatever is said sounds salesy or ill-prepared.
I attended a networking event recently and there was a participant who got upset because someone else from his industry (same brand) was there and that person was working the room.  The upset individual was ill-prepared, afraid of not knowing what to say or do, and on top of it all he was a networking novice.  He allowed his presumed competition to get in the way of his own success.
In this blog post, I want to share with you
3 reasons you don't have to fear your competition

.  In this brief overview I want to encourage you to reflect on the times you've allowed a fear of competition to prevent you from being successful at what you're trying to accomplish.  Now, let's take a look at these three reasons….
 

VALUE

 – Valuing yourself is the key to finding and harnessing your confidence.  It will help you recognize a need to do something different to get a different result.  It releases you from the fear.  In the corporate world "Change Management" is a term used to describe a systematic approach to dealing with change both from the perspective of an organization and the individual.  Sometimes in our business (as we mosey along our entrepreneurial journey) we need to recognize a need for change if we want to get the results we are looking for.

 VISIBILITY – Being Visible… Allowing the real you to be present in your communication with others.  It gives your audience a since of who you actually are and how you relate to their situation in a UNIQUE way.  You begin to build relationships that lead to loyalty and loyalty that leads to referrals.  Your content and images become recognizable to your tribe regardless of the platform you're using.  I equate this to a TRUE friend knowing your style and recognizing it and thinking of you when they are out shopping for something they need.

VOICE – Knowing your voice helps you provide clarity, consistency and authenticity when speaking to your tribe.  Having a voice frees you from the anxiety that happens when presenting your SUPER POWER to your target audience.  Knowing your voice helps you realize you're enough and what you have to share is valuable.  Your tribe will love what you're saying just the way you're saying it.
In case you haven't noticed, promoting yourself without fear of competition or competency is more about YOU than the customer or the COMPETITION.  The reason you shouldn't fear your competition is because you have the power to demonstrate your worth and be confident in your ability… your unique super power.  There may be thousands of people doing the exact same thing you're doing, but NO ONE CAN DO IT EXACTLY LIKE YOU!
Now let me ask you something…
DO YOU FEEL LIKE YOUR ABILITY TO RECOGNIZE A "CHANGE MANAGEMENT" OPPORTUNITY IS BEING HINDERED?

ARE YOU CONCERNED THAT YOUR AUDIENCE DOESN'T RECOGNIZE YOUR EFFORTS?

DO YOU FIND YOUR TRUE VOICE ISN'T REFLECTED IN YOUR MARKETING CAMPAIGN EFFORTS?
If you answered "
YES

" to any of these questions I'd like you to join me for an upcoming webinar called "The 6 Stages of my Leadership Landscape".  The success you're looking for comes when you've positioned yourself as an influencer and a leader.  This FREE webinar will give you tools yo need to build that platform on a solid foundation and not a house of cards…
Use the optin below to register for this upcoming webinar and you will be notified of the exact date and time to hop on..