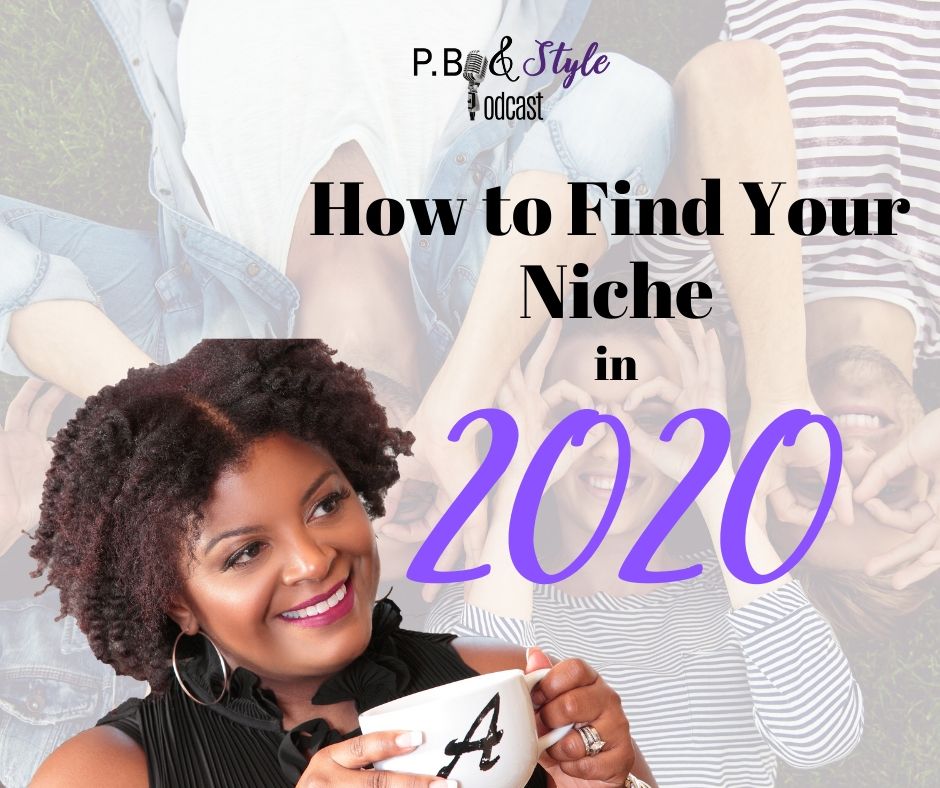 It's so easy to hang up your business shingle, but it's quite a different story to get customers in the door to buy your product.  Gone are the days when a famous logo bought the trust of customers.  With ponzi schemes, crashed markets, and untrustworthy CEO's… the general public couldn't care less about what you say… they want to know you are there for them and have a genuine interest in solving their problem.
This means you need a specific offering… to attract a specific group of people …to solve their specific problem.  YOU NEED TO DEFINE YOUR NICHE.  In this episode of P. B. & Style, I'm sharing tips to answer the question: "How to find  your niche in 2020".  There are a lot of people sharing technical ways of doing this, but they require costly apps or knowledge in other aspects of marketing you may not have.  Regardless of what you think a niche is, ALL ROADS LEAD BACK TO YOU.  Ultimately, people need to trust you and trust is earned. If you want to learn how to find your niche in 2020, you have to start with defining the role you'll be playing in the expert/customer relationship.
LISTEN to my tips for how to find your niche in 2020 by putting feet to your superpower and using personal branding techniques.
---
In this episode you'll LEARN:
What a niche REALLY is

My 5 Steps for how to find your niche in 2020

Examples of mistakes I've made and how I rectified them

How you can get EVEN more tips on how to put feet to your personal brand and leverage it across platforms to increase engagement and conversions in your business.
---
To get started with a more personalized approach to your marketing efforts I've got TWO very simple, very FREE options:
First, I'll be expounding on today's topic inside my Facebook Group, THE BTB BOSS TALK so be sure to request access there. I will have the link below in show notes. I definitely want you involved in THAT conversation. That's also where ALL my guests will be popping in from time to time to offer EVEN more tips for you. Quiet a kept, that's where I've also started exclusively sharing my extra goodies and giveaways.

Second, you can grab my FREE online Video Series: "Hwy 8: The Road to Your Inner Influencer": https://andreapatrick.com/hwy8videos (NEW NAME/REBRANDING COMING) —> The BE THE BRAND Blueprint: a step by step guide to authentic personal brand development with tips for significantly increasing your social media engagement and conversion rates.
You can find the links to both in the show notes below.
If you're ready to GET TO WORK… you should GRAB my book, The BTB Business Journal. It's full of information, tools, worksheets, challenges and more. If you're a self starter and can get thing done on your own, it's a great way to tap into your personal brand then leverage it EVERYWHERE! https://amzn.to/30mQavz
---
If you love this episode, you'll REALLY love these: