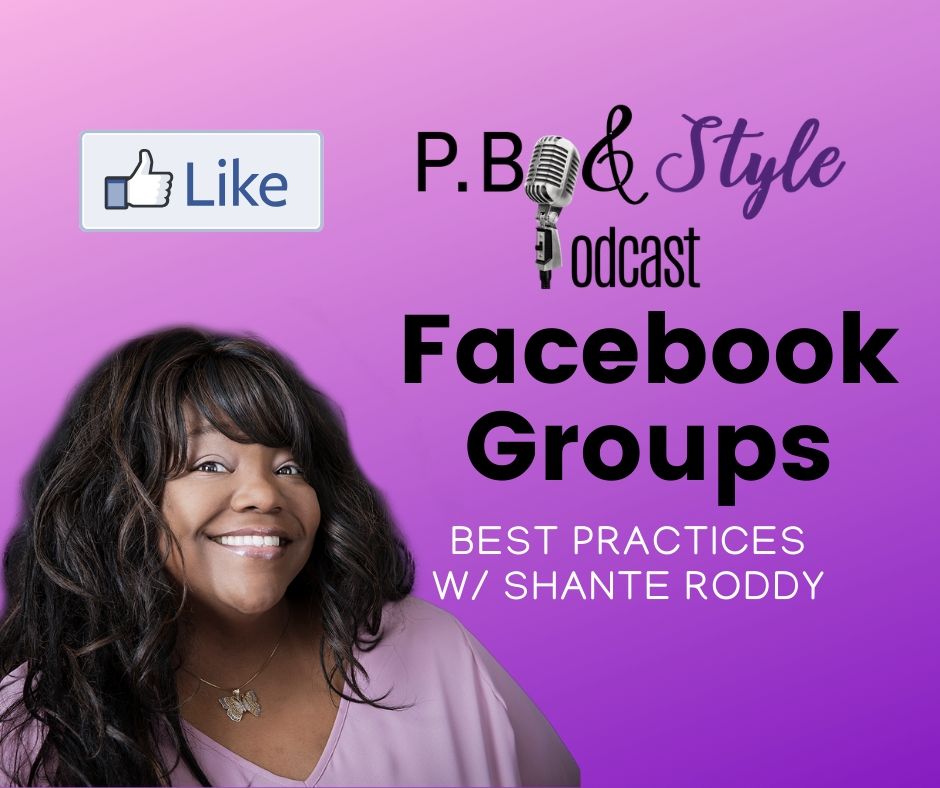 Our black women in business series continues with womenpreneur, Shante Roddy.  Shante R. Roody is the CEO of Intuitive Risk Management International, empowerment speaker, talk show host, event producer and advocate for women and entrepreneurs. Her mission is helping purpose-driven women entrepreneurs increase their influence, impact and income to give them more time, results and freedom to live life without limits.   She is one of the administrators for Facebook Group, BLACK WOMEN PROMOTE.  With over 25,000 women in the group, she is phenomenal with keeping everyone engaged, contributing and sharing their value.  I absolutely love being in the group and learning from the ladies.
Facebook groups are a great way to build a community of like-minded individuals and have a captivated audience for the type of content you share and the services you provide.  With the digital world emphasizing the need to have a sales funnel, Facebook groups are perfect to capture those leads.
Listen as Shante schools us on best practices for building and maintaining Facebook groups..
In this episode you'll learn:
About starting a Facebook Groups
Reasons to join Facebook Groups
Common complaints from members of Facebook Groups
What Shante believes fosters GREAT engagement inside Facebook Groups AND…
MORE!
GET TO KNOW SHANTE:
Website: www.intuitiveriskmanagement.com
Email: srroddy@intuitiveriskmanagement.com
Social Media: @intuitivermi
Work with her: http://bit.ly/SmallBizOnDemand
IF YOU LIKED THIS EPISODE, LISTEN TO THESE: