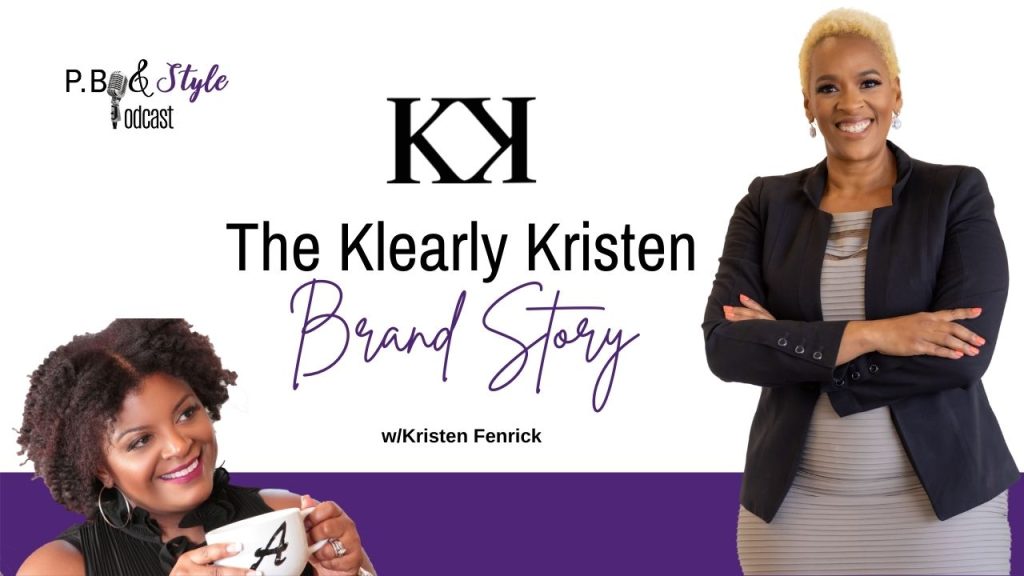 Kristen is a phenomenal entrepreneur with a great brand story.  I thoroughly enjoyed the conversation with her — so much so, I lost track of time.  Klearly Kristen Jewelry is more than just an accessory business, it' so much more.
This podcast episode is for anyone who struggles with their own brand story.  Sometimes it's a diamond in the rough and all you need to do is identify your personal epiphany moment.  You see, a brand story is the narrative derived from that epiphany moment and told in a way that resonates with your desired audience.
Kristen talks about a time when she was in executive sales and a deficiency she saw in the airport.  As soon as she mentioned it, I immediately had a similar story of my own.  I COULD RELATE!  You want your ideal audience to relate to your brand story in the same way.  P. B. & Style is about marketing your business using personal branding, personal style, and authenticity.  Being the savvy business owner she is, Kristen knocked this interview out of the park.
---
WHAT YOU'LL LEARN:
---
GET TO KNOW MORE ABOUT KRISTEN FENRICK:
---
LIKE THIS PODCAST INTERVIEW? YOU'LL LOVE THESE:
---
LET'S GET SOCIAL: