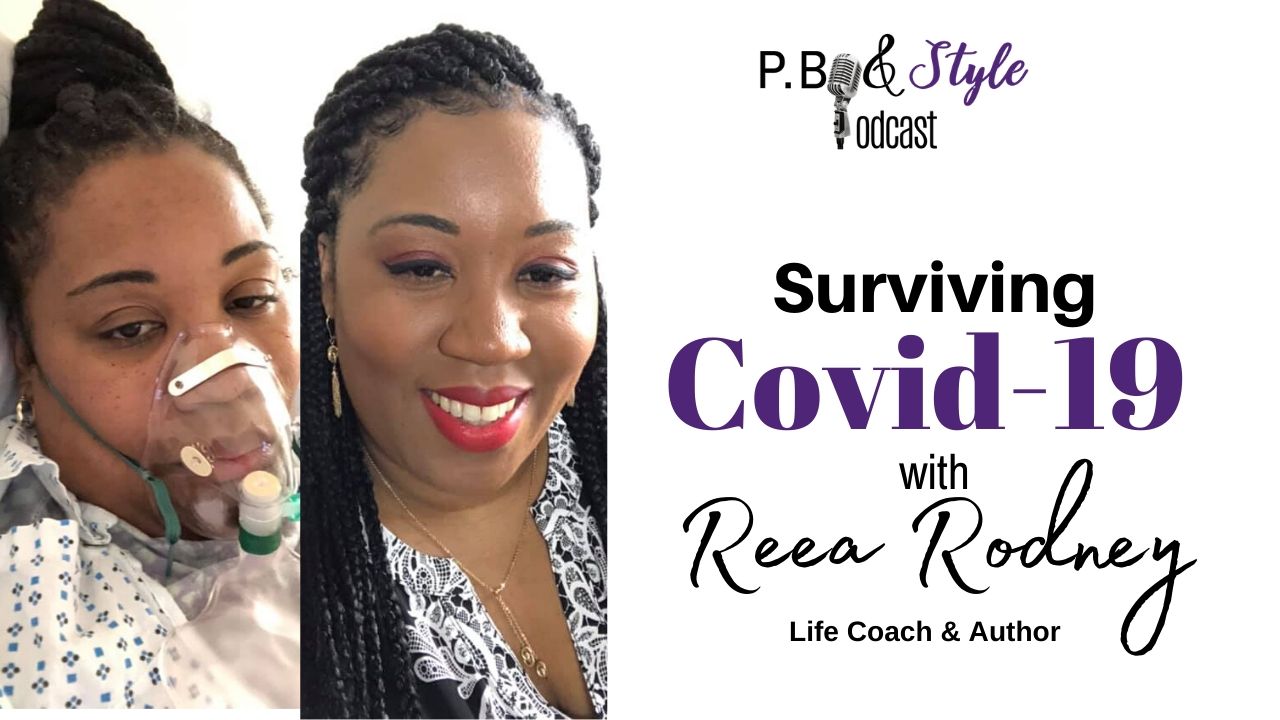 *COVID-19 UPDATE 04/07/20* 
"I would like to thank everyone who shared this post and who prayed for me, prayers truly changes things. I survived I spent 10 days in the ICU but I'm standing. You guys are amazing. May God richly bless you."  Those were the words Reea spoke on Facebook to thank those who had prayed for her while she was in the hospital.
In this episode of P. B. & Style, I'm LISTENING as Reea Rodney, 
an author and Certified Life Coach (specializing in empowering and coaching children), shares her jaw dropping experience with the coronavirus (covid-19).  I was amazed and terrified at the same time but found her experience to be a welcomed education in what's REALLY going on with this Covid-19 pandemic.
---
GET TO KNOW REEA:
---
---
IF YOU LIKED THIS EPISODE, YOU SHOULD LISTEN TO THESE:
---
To get started with a more personalized approach to your marketing efforts I've got TWO very simple, very FREE options:
If you're read to GET TO WORK… you should GRAB my book, The BTB Business Journal. It's full of information, tools, worksheets, challenges and more. If you're a self starter and can get thing done on your own, it's a great way to tap into your personal brand then leverage it EVERYWHERE!