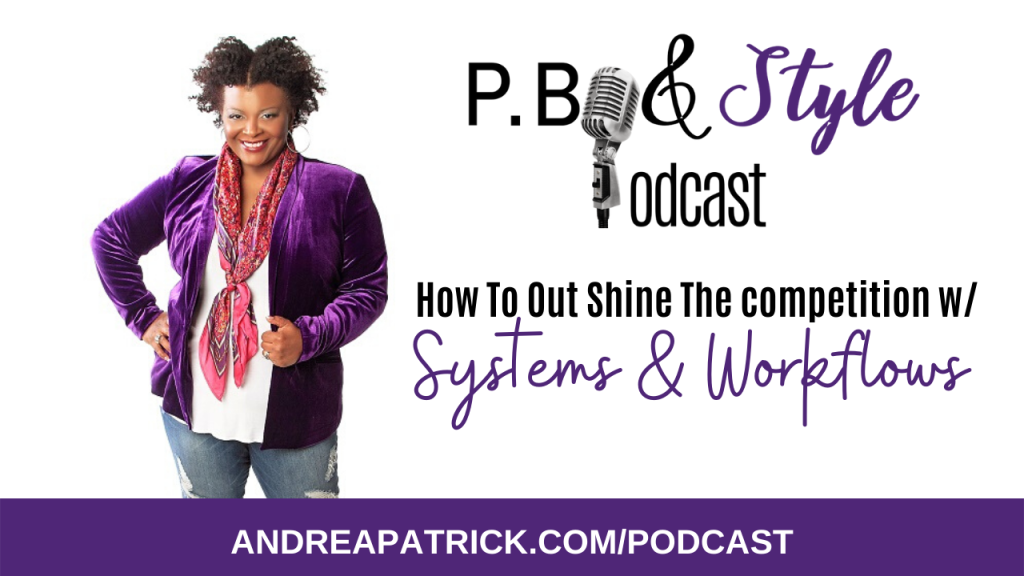 If there's one thing I know for sure, it's that being prepared and having contingencies planned makes the entrepreneurial hustle much easier.
According to an article in Entrepreneur.com, coming up with innovative solutions to your special problems is a best practice for entrepreneurs.  With systems and workflows, you have a better chance of understanding what's NOT working for your business and catch it early enough to create those INNOVATIVE SOLUTIONS.  In another article from Business News Daily about BEST PRACTICES for entrepreneurs, "The most important thing for small business owners to realize is that a piecemeal approach to marketing is now a death sentence".  If you have systems and workflows, you can avoid the "Disjointed marketing efforts, or those that focus heavily on one channel while neglecting others" because they "…are destined to fail in a hyperconnected world."
The consistency that happens with systems and workflows makes your social media strategy clear, helps content creation be more cohesive between social media platforms, and allows you to connect all efforts back to your website.  This is how to ensure your advertising echos the messages you're promoting with your content marketing.
---
If you'd like to learn how to create authentic systems and workflows, I have a Master Class called:
"How to Make More Strategic Decisions Guaranteed To Grow Your Business: w/ My 3 Secrets To Using Your Personal Brand More Effectively"
---
You may be ready to get started creating your systems and workflows but you aren't quite sure how to start.  That's okay too.. I've got you! I created a Workflow Worksheet to guide your thinking as you create workflows for reoccurring tasks in your business. Grab your copy below: