Success is purposeful.  It's intentional and doesn't come easily for most, that's why I'm writing this blog post.  When it comes to building relationships, growing a network, and driving sales being intentional is one of, if not THE most important activity you can do for your business.  Being intentional means setting goals, being strategic, and following up CONSISTENTLY.  Let's take a closer look at each of these and hopefully you'll begin to develop a few intentions of your own.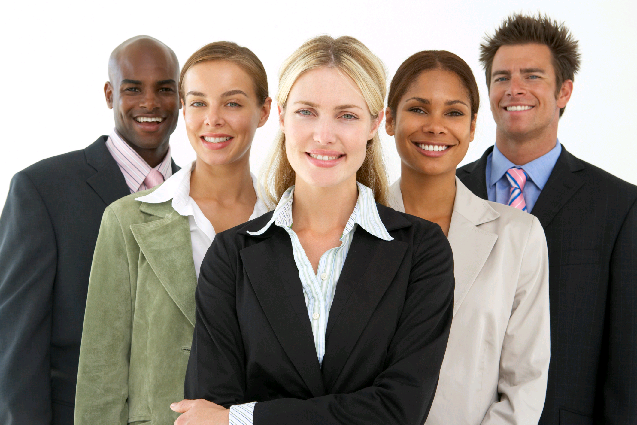 SETTING GOALS: As entrepreneurs, we know what we want the end result of our labor to be.  We understand (intellectually) the sacrifice and work involved in achieving the success we want, but knowing what to do and ACTUALLY doing it are two very different things.  I've been on a weight loss and high blood sugar prevention quest for years…I know I shouldn't eat certain things and that I should exercise, but there are times when I let my desire for an ooey gooey skillet chocolate chip cookie with vanilla ice cream get the better of me.  Setting goals is a lot like this if you don't have intention behind it.  You see, it's not enough to know what to do, it's not enough to know how to do, you have to have a goal.  Not just any goal… a S.M.A.R.T. goal.  A goal that's Specific, Measurable, Achievable, Relevant, and Timed. This helps with accountability.  It holds our feet to the fire when we start procrastinating or veering off track.  When we are intentional, we set S.M.A.R.T. goals.
BEING STRATEGIC: Now that you've set those S.M.A.R.T goals, you can be strategic in your activities. Marketing, sales, customer services and/or anything else that produces a desired result. Think of chess. It's not a game of chance, it's a game of strategy.  When you play, the goal is to win. You know the desired result, but there is an opponent in the way of that result.  I'm not a chess player, but it only took me a second to google it and find this:
"…tactics allow you to take advantage of your opponents' mistakes in the short term, strategy flows from your understanding of more permanent aspects of the position. Awareness of strategic elements is vital in that it allows you to evaluate a position (tell who is better off, if anyone); more importantly, it is the foundation of planning in chess." ~ Chess.com
If you substitute a few words in this paragraph, you'll be talking about marketing your business.  Being intentional in strategic development is about putting your goals and plans into action.
FOLLOWING UP CONSISTENTLY: What good will it do you to set goals or be strategic if you drop the ball on the follow up? In this Forbes.com article, they share "How to Master The Art of Networking Follow up" so you know it's A THING.  I'm sure I don't have to tell you the value of relationships in business.  Where do you think that relationship comes from?  FOLLOW UP.  A piece of advice, I love, from this article is number five… "Give first. Expect nothing in return".  You'd be surprised how valuable this practice can be in your business and the credibility it builds during your follow up process.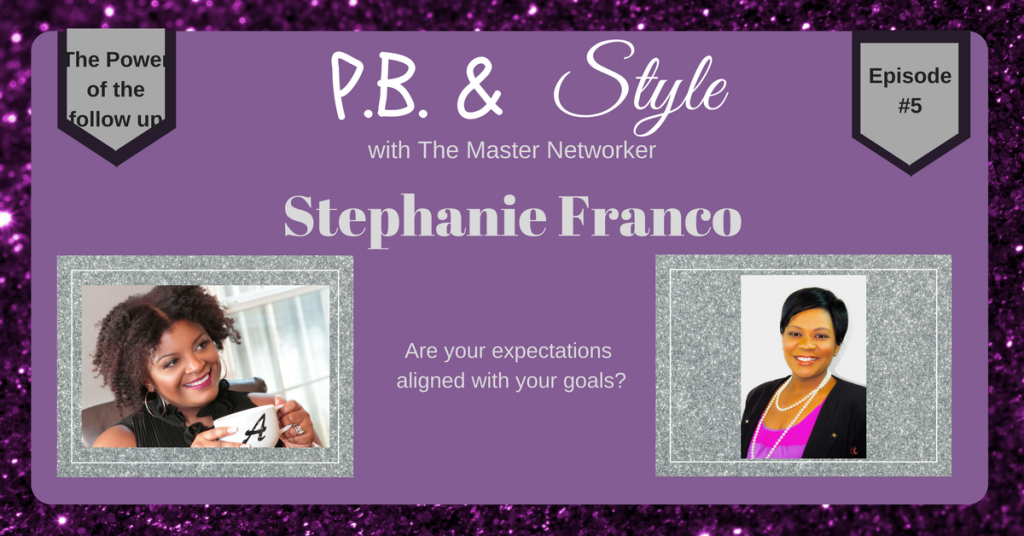 I wanted to share this podcast with you because I'm interviewing someone I call a "MASTER NETWORKER".  She is dynamic in her approach to and follow up after networking!  The beauty of this interview, however is she not only shares her expertise about networking, but she also drops some nuggets of wisdom on the subject of strategic marketing…
Now that you're wrapping up this blog post, take a LISTEN to this fantastic interview!
Also…remember, P.B. & Style is a weekly dish of personal branding deliciousness and I'm the chef. Just like any chef worth her salt, I have my secrets.  I share them over in the P.B. & Style KITCHEN (my email list). At the bottom of this blog post, after the button for the podcast, I'M INVITING YOU TO JOIN FOR "The Tea"….  All you have to do is enter your information and you will have a seat at the table for all the YUMMINESS being served by me and my guests. Sorry, you won't find me sharing it any where else!!!
No Fields Found.