It's another week and that means another opportunity to reach the goals I've set for myself and my business.  Do you do that? Do you set weekly goals and work like a dog to reach them by the end of the week?  I haven't really been practicing this like I should my self, but in recent days I've come to realize that is what has made the difference in my exciting accomplishments lately.
I did a
Facebook Live

and in it, I talked about these lessons learned while I was on a business/girls trip to San Antonio.  Below, I will briefly go over them but this post is actually about what I learned in the week following that trip.  I'll get to those right after the

#BOSSTALK Wednesday

recap…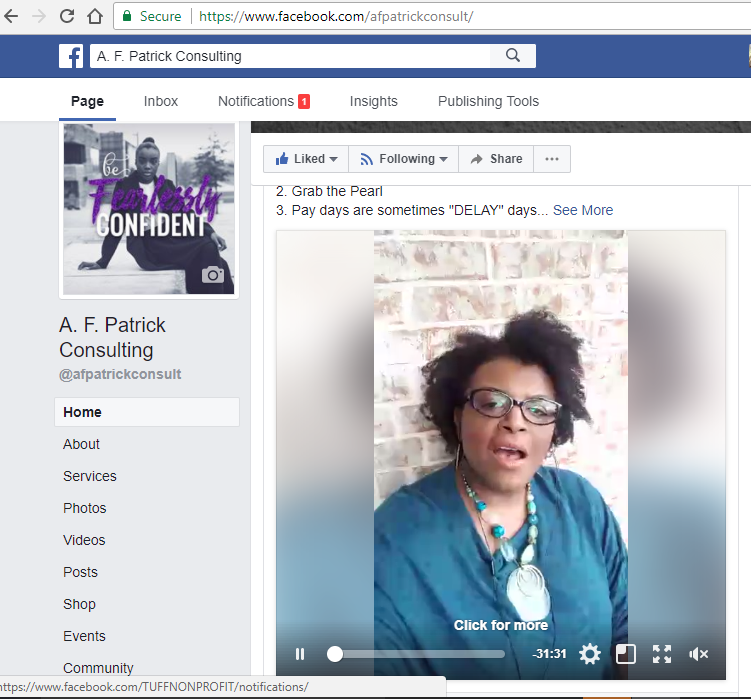 If you haven't seen this Live, you should definitely go and check it out.  I think it really resonated with those who viewed it and shared it because it was one of (if not
THE

) best one's I've done.  I was pretty proud of it, if I do say so myself.  Any way, here is the recap in a nutshell:
Get out of your own way:

Don't get in a rut and forget about being social and getting out there and immersing yourself with the actual people you are trying to help in the first place.  It could make all the difference.

"Grab the pearl

": This one just came to and I really think it's best understood by actually listening to the Live. To summarize, however, there is always something to be learned from someone presenting material you

THINK

you're an expert on.  It' all about

PERSPECTIVE

.

A "Pay Day" is sometimes a "Delayed Day":

 Manage your expectations when you're vending, speaking, and networking.  The rule of thumb here (as I see it) is to create circumstances for YOUR OWN optimal success.  Don't give others the power over your business.

Comparing is Despairing:

 Comparing yourself to others is a

HUGE WASTE OF TIME!

 You are the only person (

PERIOD

) who can do what you do

THE WAY YOU DO IT

.  No one compares to you!

Relish in the Relationships:

 Don't always walk into situations thinking about what you can get from others.  Remember, relationships are the cornerstone of successful businesses.
Great lessons, right?  Now…onward and upward.  After that weekend, even though I learned a ton..I couldn't believe how things just kept getting better during the week.  Take a look at the lessons I learned the week

AFTER THE TRIP

!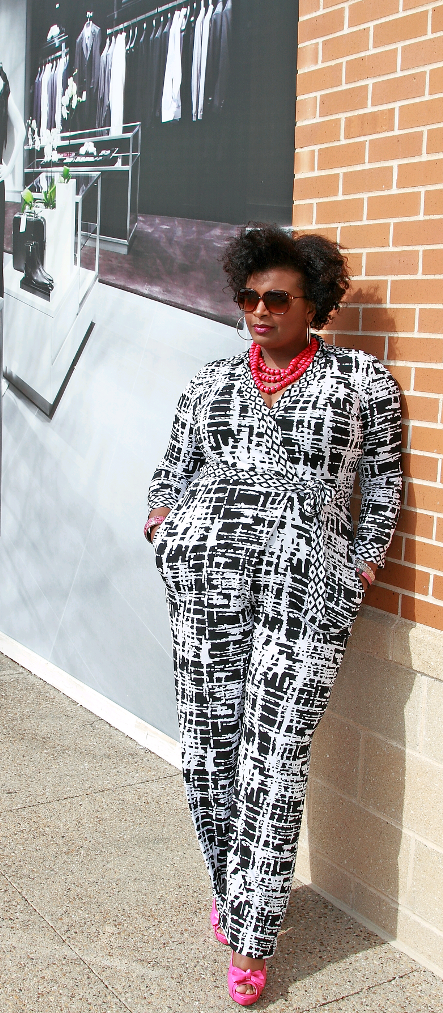 Be S.M.A.R.T Weekly:

 When I work with clients, I tell them how valuable setting goals for their business can be.  I even have an exercise to help them set the goals.  I set goals for my business and work hard to achieve them annually but  after that trip to San Antonio, I came home rejuvenated and sat down to look at what I could achieve during the week.  I set some GOALS.  It was amazing.  I looked at what could be done to make a huge impact on my week and that required

SPECIFIC

,

MEASURABLE

,

ATTAINABLE

,

REALISTIC

&

TIMED

goals.  It worked.. I had the most productive week I've had in a LONG TIME!!!

REACHING OUT IS BUILDING OUT:

 Getting out of my own way led me to reaching out more to people I don't know and

CONFIDENTLY

asking for what I want.  Just taking this little step helped me book 3 people to my upcoming conference, land an opportunity for my nonprofit, and book 2 people on my new

PODCAST

!!!  Watch out! You may  be next on my list.

JUST JUMP:

 In the past I would stress over getting everything "

JUST RIGHT

". I'm not a perfectionist, but

YES

… I've been a little vain.  I like my stuff to look good and I would hold off and hold off until I thought it was okay.  I worried about events and whether people would buy tickets. I would feel awful if ticket sales were low but I'm of the opinion now that there's no room for that anymore in my business.  I work with tons of people who value me and what I do.  I get compliments from "Experts" all the time and I've worked with major corporations to style, train, and direct photo shoots so I'm not letting my "flesh" tell me I'm not good enough..

SHARING IS CARING:

Yes, as a personal branding coach, I share my

P.B & Style

deliciousness with my clients and according to them, it's pretty awesome.  I'm not talking about that kind of sharing (the paid kind), I'm talking about that open, share my daily experiences, show my flaws sometimes SHARING.  I'm the queen of clarity, consistency, and authenticity and I am (or at least I work hard to be) all of those things but I want to dig a little deeper.  I believe, as my new (but good) friend Jackson Calame of Passion Pros says, "…Always. Be. Charitable.  Giving genuinely is how you really win.  Give value, give value, give value…".  It's my new mantra!  The Facebook Live I did last week was merely me sharing what I had learned for myself and from watching the light bulb moments I saw others getting during my visit but it was very well received.  You spoke and I listened… More of that, coming right up!!!
That does it.  The lessons from the lessons.  We all have a journey but we don't have to walk it alone.  There is always a pearl to grab, a cliff to jump from, and someone to reach out to.  Just keep keep'n on and do your best (I mean your
TRUE

best) and success, engagement, exposure (whatever it is you're seeking) is just around the corner for you.
I've created a great little  journey roadmap that may help you.  It's called "Hwy 8: The Road Leading to your Inner Influencer".  It's a video series I created to jumpstart your brand personification journey.  Don't think,
JUST JUMP

… It's

FREE

, What do you have to loose?  Remember, you sometimes need to

GRAB THE PEARL

!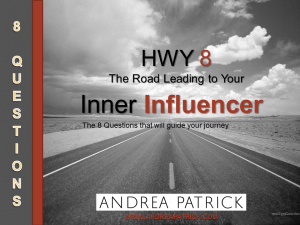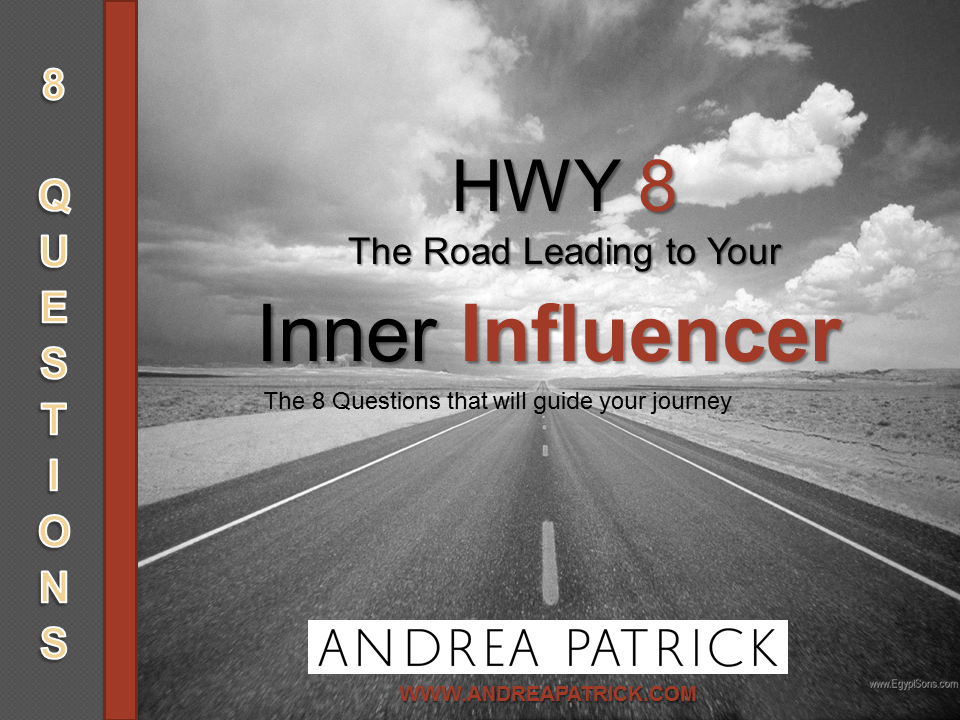 https://andreapatrick.com/hwy8videos/