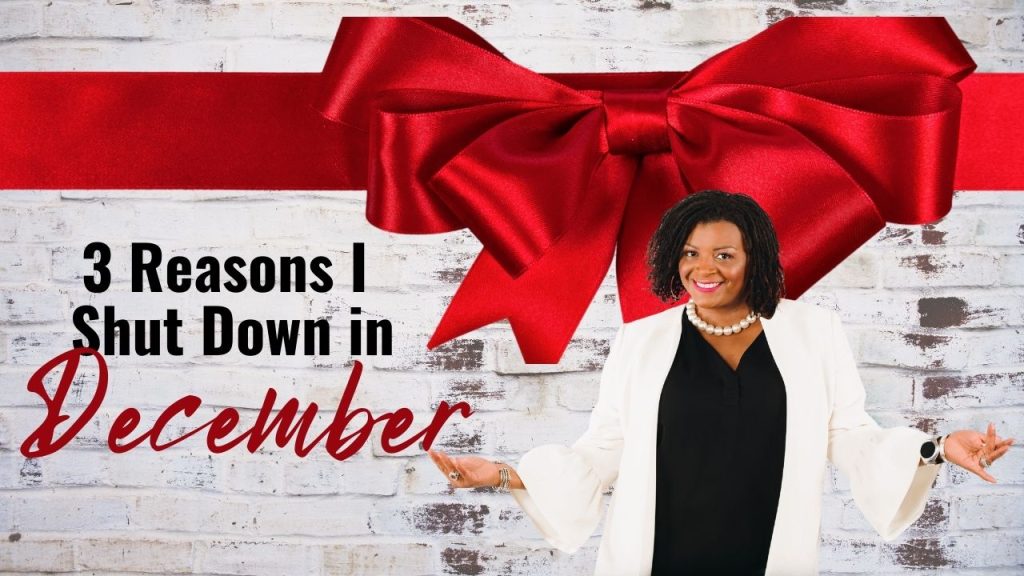 These 3 reasons I take a holiday hiatus in December have helped me so much.
The older I get the faster the years go by. I swear, I wake up on Monday but it seems like a just as soon as that happens I'm celebrating the arrival of the weekend again. Anybody else feel like that? Well, a couple of years ago I made the decision to embrace the holidays and release the need to "perform" – said with air quotes. I shut down ALL creation and went into repurpose, review mode.
There is so much to do during the year that I don't have time to enjoy ALL the wins or understand why there were losses.  These 3 reasons for a holiday hiatus have been a saving grace for me and my ability to be better and do better in the new year.
Listen and learn:
My favorite habits
The tools I use to make this time productive
AND Some of my favorite calendar MUST HAVES
---
LET'S GET SOCIAL:
LET'S GET TO WORK:
To get started with a more personalized approach to your marketing efforts I've got THREE very simple, very FREE options:
If you're ready to GET TO WORK… you could GRAB one of my books. They are full of information, tools, worksheets, challenges and more. If you're a self starter and can get thing done on your own, it's a great way to tap into your personal brand then leverage it EVERYWHERE! My email community, The B-U Boss Squad, is perfect for accountability and support!
---
Learn About The 12 Days of Reindeer Games


---
RESOURCE:
Asana – Project management tool I use
---
PIN THIS EPISODE