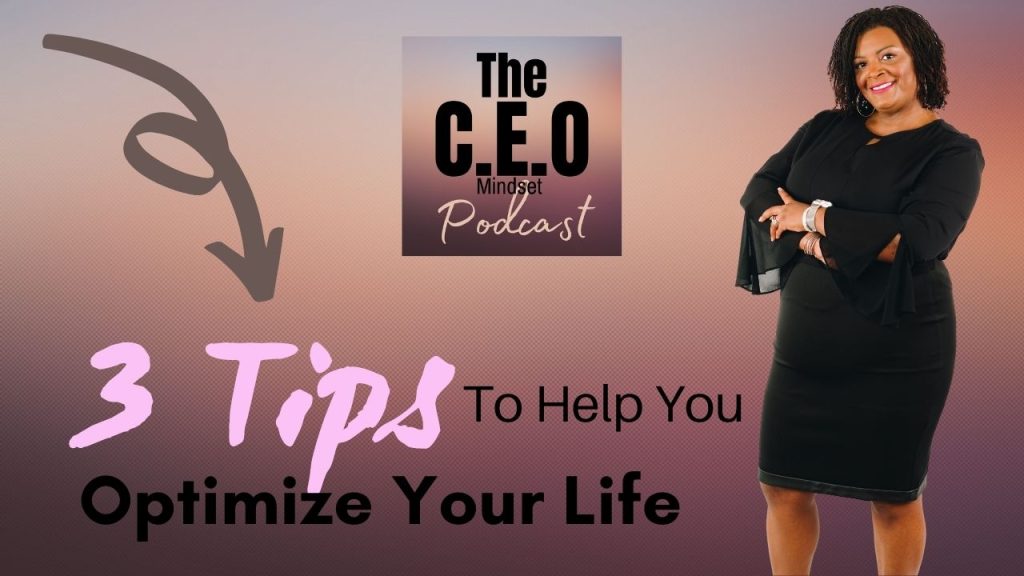 I've got 3 tips to optimize your life based on my recent experiences and journey towards a new season.  I told you about my April Showers challenge and the results from it. This episode is a continuation of that experience and I believe the tips I'm sharing were extremely important in the mindset I've since achieved.
In this INC.com article, titled "How to Immediately Change Your Life For the Better", point #5 states: 
"Remember that it's not how many mistakes you've made but what you learn from them that defines you.
Accept that you won't always make the right decisions. You'll screw up, sometimes badly. But your mistakes doesn't mean you've failed, only that you're trying and learning in life. If you are not making mistakes it means you are not trying hard enough. When you learn from them, mistakes have the power to turn you into something better than you were before."
I loved this and it resonated with me fully.  Listen to my 3 tips to optimize your life and then read the article for even more ideas for immediately changing your life for the better.
---
Let's Get Social:
---
LET'S GET TO WORK:
To get started with a more personalized approach to your marketing efforts I've got THREE very simple, very FREE options:
If you're ready to GET TO WORK… you could GRAB one of my books. They are full of information, tools, worksheets, challenges and more. If you're a self starter and can get thing done on your own, it's a great way to tap into your personal brand then leverage it EVERYWHERE!
My C.E.O. MINDSET Challenge and Authentic Marketing Blueprint MINI COURSE are tools many use as a catalyst to create effective marketing strategies.