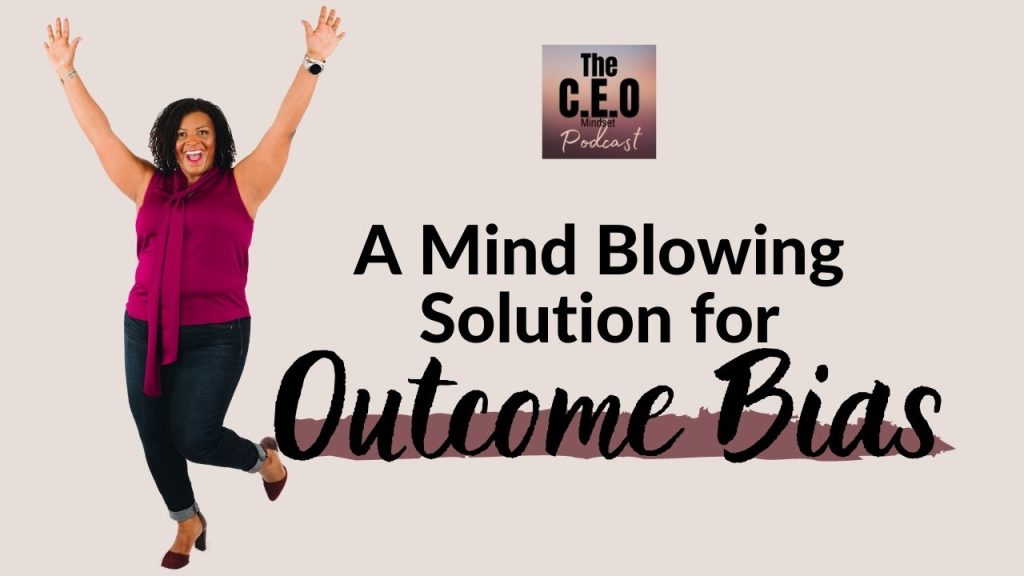 I'm sharing my MIND BLOWING solution for outcome bias in this week's episode.
Do you feel like an imposter because you don't have social proof for your course, coaching program, or your ideas? Are you secretly feeling like a failure because you don't have the testimonials you see others in your space have?
If you answered yes to either OR both of these questions, you're not alone. I believe there are SOOO many people out there RIGHT NOW thinking of giving up because they don't think they've been able to show off the benefits of their value. If this sounds like you (or someone you know) grab a seat and get ready for a mind blowing solution to outcome bias.
Wikipedia defines outcome bias a little differently than me so listen to the podcast to hear how I define it and offer a mind blowing solution for it.
---
Let's Get Social:
LET'S GET TO WORK:
To get started with a more personalized approach to your marketing efforts I've got THREE very simple, very FREE options:
If you're ready to GET TO WORK… you could GRAB on of my books. They are full of information, tools, worksheets, challenges and more. If you're a self starter and can get thing done on your own, it's a great way to tap into your personal brand then leverage it EVERYWHERE!
My C.E.O. MINDSET Challenge and Authentic Marketing Blueprint MINI COURSE are tools many use as a catalyst to create effective marketing strategies.