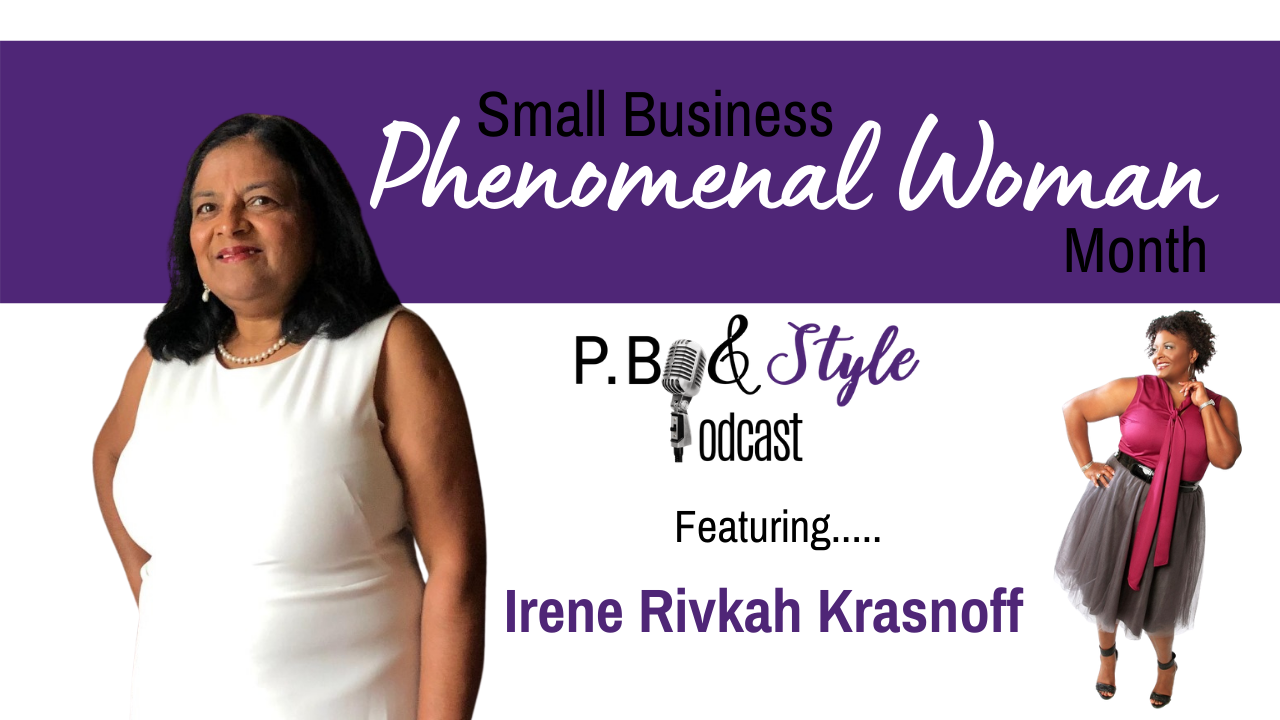 They say content is KING, but if CONTENT is king, CONTENT CREATION is QUEEN.  This is Women's Small Business Month and my birthday month, so I've been careful to highlight phenomenal female business owners who've shown their ability to make the magic happen.  Today on the podcast I'm interviewing Irene Rivkah Krasnoff about content creation, content distribution and a whole lot more.
Irene is the Founder of Sapir Management Group, LLC, a digital marketing consulting agency. She works with coaches, consultants and small business owners to grow their online presence by educating them about content creation that's fun, and highly engaging to increase sales. I was anxious to speak with Irene on this subject because of her vast knowledge and incredible life experiences.
As 2021 draws near, now's the time to get clear about your unique value proposition, your message and your process for consistent content creation.  LISTEN TO OUR CONVERSATION, as we discuss this topic and offer a plethora of  ideas to help you do just that.
---
GET TO KNOW IRENE:
Irene Rivkah's Facebook Group
https://www.facebook.com/groups/digitalmakeover2/
Irene Rivkah's Instagram Account
https://www.instagram.com/digital_mom_entrepreneur/
Irene Rivkah's LinkedIn Profile
https://www.linkedin.com/in/irenekrasnoff/
Irene Rivkah's Website
https://www.sapirmanagementgroupllc.com/
---
LIKE IT? LOVE THIS! GET READY FOR 2021
---
LET'S GET TO WORK:
Networking, Promoting and Tons of masterclasses & expert training planned
Answer the biggest questions that help you frame a plan for marketing success
Construct A Personal Brand That Attracts, Engages, and Converts