Credibility Is King
10 Areas You Can Build It For Your Brand
Credibility is king.  According to the definition, to be credible is to offer reasonable grounds for being believed. There has to be some proof in your proverbial brand pudding.  Of course, people want to know your legit before they give you their hard earned money.
79% of people say that user-generated content highly impacts their decision to purchase.
46% of consumers say they would pay more for brands they trust.
In this episode I'm sharing 10 areas you may not know about to build credibility for your brand. I bet you'd never guess what they are.
Next, you can hear more podcasts like this on any of these platforms.
✨Connect with Andrea✨
Instagram: @afpatrick
YouTube: www.youtube.com/andreapatrickofficial
TikTok: @afpatrick_official
Website: www.andreapatrick.com (Learn more about my services)
Additionally, if you'd like to book a virtual coffee with me, click the image below to get on my calendar.  Let's chat to find even more ways to build credibility for your brand.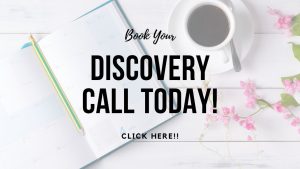 Finally, If you're ready to GET TO WORK… you could GRAB one of my books. They are full of information, tools, worksheets, challenges and more. Use these books to tap into your personal brand and then leverage it EVERYWHERE! My forum, Boss Talk: Coffee & Conversation, is the perfect place for accountability, feedback and support!
My C.E.O. MINDSET Challenge and Authentic Marketing Blueprint  MINI COURSES are tools that can be used as initial steps to creating effective marketing strategies.
Pin this episode