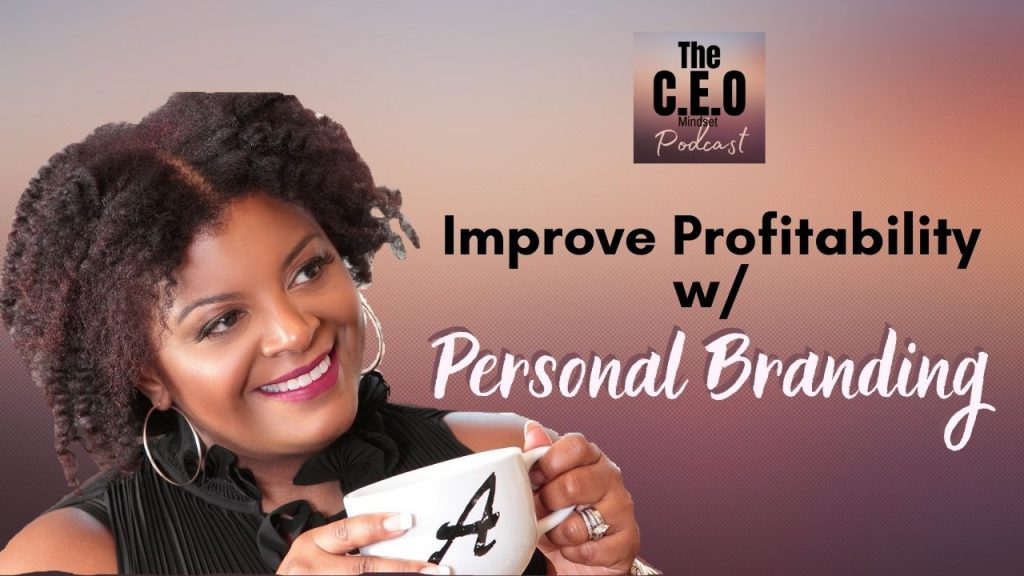 Learn how to improve profitability with personal branding. Today on The C.E.O. Mindset podcast, I'm talking about leveraging your personal brand to gain loyal customers and increase your profits. It's so easy to be distracted by branding.  The shiny objects and pretty lights of branding are fun and exciting, but they aren't where the magic happens. The magic comes from the value you add with your content, your ability to meet your audience where they are, and how well you develop infrastructure behind the scenes.
People don't care what you know, or how beautiful your website is, until they know how much you care. If you want to improve profitability, use the tips I'm sharing in this podcast to leverage your personal brand in areas you may not be paying much attention to right now.
In this episode:
I'm sharing 3 areas you can leverage your personal brand RIGHT NOW to improve profitability.
---
Let's Get Social:
Let's Get To Work:
To get started with a more personalized approach to your marketing efforts I've got THREE very simple, very FREE options:
If you're read to GET TO WORK… you could GRAB on of my books. They are full of information, tools, worksheets, challenges and more. Are you a self starter? Can you get thing done on your own?  If so, using the tips in this book it's a great way to tap into your personal brand then leverage it EVERYWHERE!
My C.E.O. MINDSET Challenge and Authentic Marketing Blueprint MINI COURSE are tools many use as a catalyst to create effective marketing strategies.