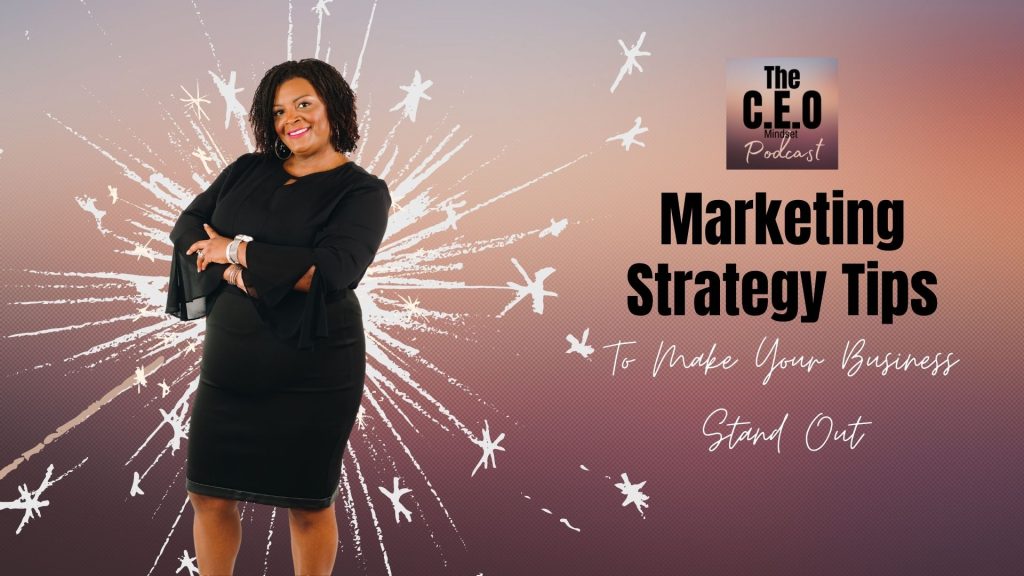 I'm sharing marketing strategy tips to make your business stand out.  Like most things you're trying to do… the issue isn't NOT knowing what to do but HOW to do it.  I could give you the fluff and stuff that others give.  I could shower you with all the FUN stuff that help you stand out BUT I'm going to give you the foundational elements that ensure your marketing strategy does what it's suppose to do.
One of the biggest things you can do to make your business stand out is to provide an AMAZING customer experience.  A lot goes into this, and it's something ONLY YOU can make happen.  You don't get a second chance to make a first impression so developing habits from the beginning of your business make it easier to stay consistent and scale.
This week I'm sharing 12 tips to help you create a marketing strategy tips to make your business stand out!
---
LET'S GET SOCIAL:
LET'S GET TO WORK:
To get started with a more personalized approach to your marketing efforts I've got THREE very simple, very FREE options:
If you're ready to GET TO WORK… you could GRAB one of my books. They are full of information, tools, worksheets, challenges and more. If you're a self starter and can get thing done on your own, it's a great way to tap into your personal brand then leverage it EVERYWHERE!
My C.E.O. MINDSET Challenge and Authentic Marketing Blueprint MINI COURSE are tools many use as a catalyst to create effective marketing strategies.