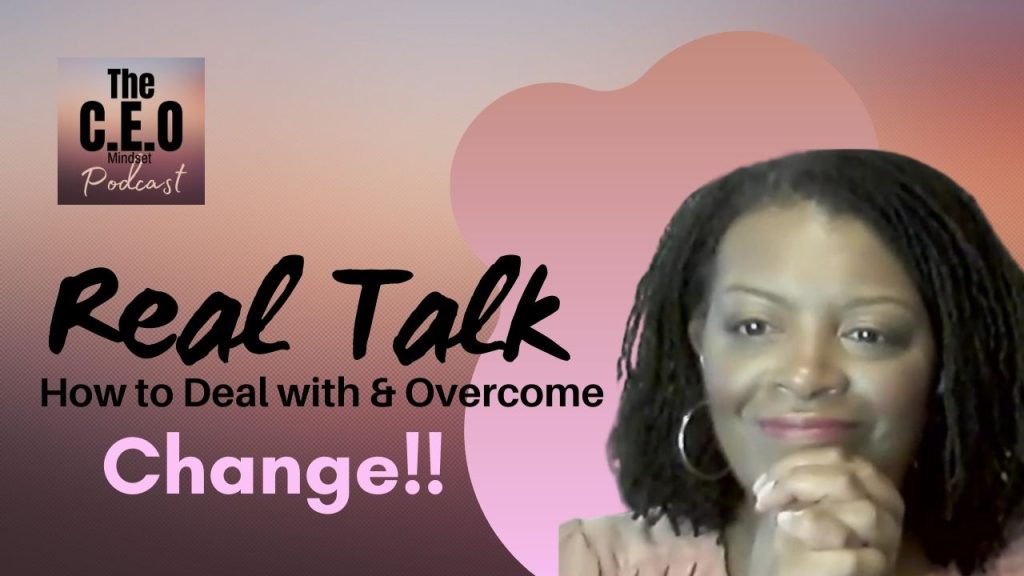 It's time to have some REAL TALK about how to deal with & overcome change.  Change is the one constant we can all depend on but it's also the ONE thing we hate most of all.  Albert Einstein said, "The measure of intelligence is the ability to change", what do you think?
Change is a great way to refresh, restart, rejuvenate, and replenish areas of your life that improve it's quality.  I talk about this HERE in a recent blog post I did to show my own experience with it.  It's an impromptu discussion about how change can start with a challenge and how important I think it is to both challenge yourself and change.
I realize adjusting your behavior after YEARS of doing things the same way is HARD! For me, it's been years of transition to the mindset I now have. Don't beat yourself up if and when you stumble. Use the tips I'm sharing in the blog post to help you manage your expectations around your journey of change.
---
Let's Get Social:
LET'S GET TO WORK:
To get started with a more personalized approach to your marketing efforts I've got THREE very simple, very FREE options:
If you're ready to GET TO WORK… you could GRAB one of my books. They are full of information, tools, worksheets, challenges and more. If you're a self starter and can get thing done on your own, it's a great way to tap into your personal brand then leverage it EVERYWHERE!
My C.E.O. MINDSET Challenge and Authentic Marketing Blueprint MINI COURSE are tools many use as a catalyst to create effective marketing strategies.