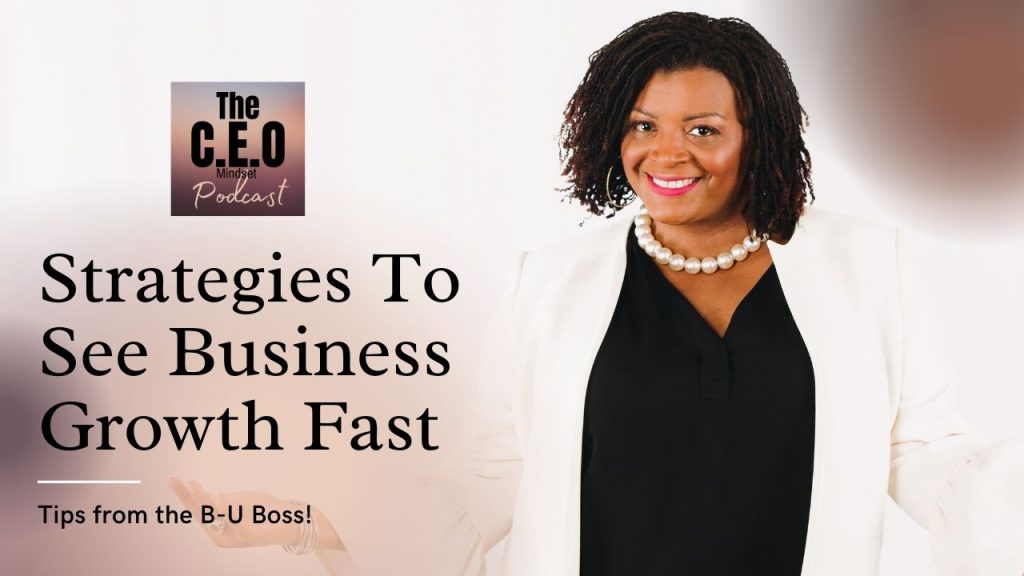 If you want to see business growth fast, start with consistency.  Put one foot in front of the other in the same direction often enough and you'll start seeing results.  This podcast episode is a product of my own experiences. The tips I'm sharing will help you save time, energy, money and see business growth fast.
Depending on who you ask, you'll get countless answers.  You may hear:
When discussing how to see business growth fast, I'm approaching the topic from an authentic and organic position.  In this episode, I will be sharing a few minor tips that require a mind shift but yield major results.
---
Let's Get Social:
---
LET'S GET TO WORK:
To get started with a more personalized approach to your marketing efforts I've got THREE very simple, very FREE options:
If you're read to GET TO WORK… you couldGRAB one of my books. They are full of information, tools, worksheets, challenges and more. If you're a self starter and can get thing done on your own, it's a great way to tap into your personal brand then leverage it EVERYWHERE!
My C.E.O. MINDSET Challenge andAuthentic Marketing Blueprint MINI COURSE are tools many use as a catalyst to create effective marketing strategies.
---
QUESTION OF THE EPISODE:
Where do you see the biggest bottleneck in your business?