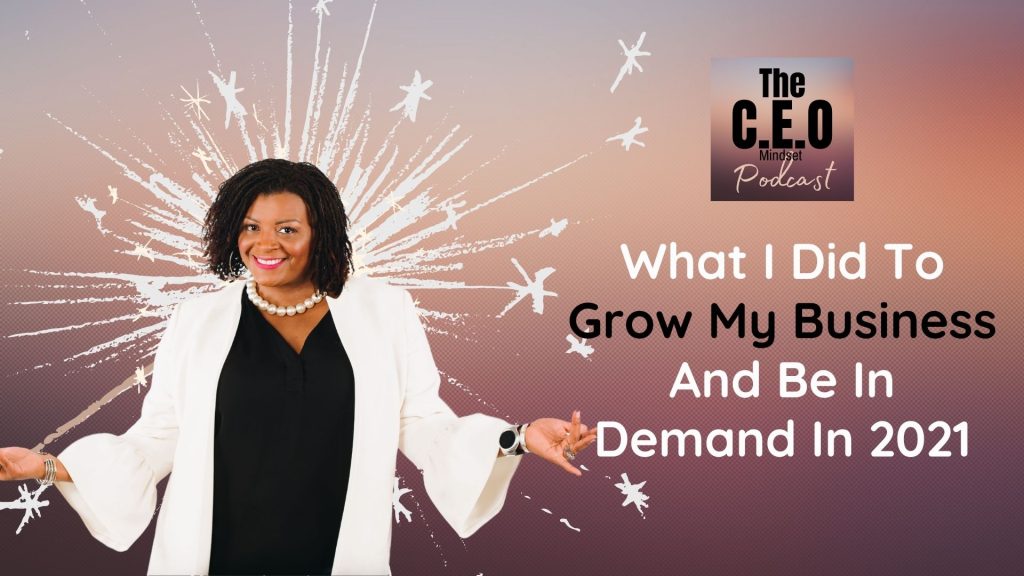 In this podcast episode, I'm sharing "What I Did to Grow My Business and Be In Demand In 2021". There are 3 main actions I took that I truly believe helped me grow my business in 2021 and I'm letting you in on my little secrets because I believe you can use your personal framework to achieve the same results.
In This Episode You'll Learn:
The important role reviewing, analyzing, and adjusting played in my journey

How the potential I see in my clients supersedes the money they bring to the table

How I came to realize that "Investing in my business" is REALLY an investment into ME
You should definitely listen to this episode and learn what did to grow my business because hearing the HOW is always more helpful than just the learning the WHAT.
Oh yeah.. the Movie was The Fast and The Furious. The actress was Gal Gadot (listen to episode for reference)!
---
Let's Get Social:
LET'S GET TO WORK:
Get started with a more personalized approach to your marketing efforts. Here are THREE very simple, very FREE options:
If you're ready to GET TO WORK… you could GRAB one of my books. They are full of information, tools, worksheets, challenges and more. Be a self starter! Now is a great time to start getting things done on your own and begin tapping into your personal brand!
My C.E.O. MINDSET Challenge and Authentic Marketing Blueprint MINI COURSE are tools many use as a catalyst to create effective marketing strategies.