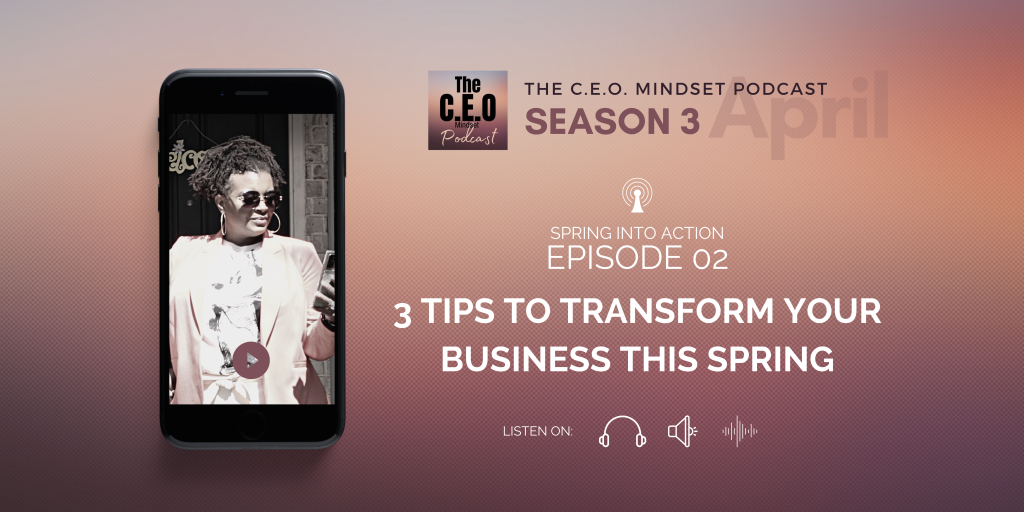 Are you looking for tips to transform your business this Spring?  The state of the global market is changing.  Companies need to be flexible with the solutions they adapt to their next up level. These 3 tips to transform your business this Spring may not be the norm, but they are definitely important aspects of the process to consider.
Obviously there are more traditional methods to radically transform your business.  I believe in them too, but it's most important to lay a solid.. buildable foundation.  These 3 tips to transform your business are a great start.
---
LINKS MENTIONED IN THIS EPIDSODE:
---
Let's Get Social:
LET'S GET TO WORK:
Make your marketing efforts more Personal. I've got THREE very simple, very FREE options:
If you're ready to GET TO WORK… you could GRAB one of my books. They are full of information, tools, worksheets, challenges and more. Use these books to tap into your personal brand and then leverage it EVERYWHERE! My membership group, The B-U Boss Squad, is perfect for accountability and support!
My C.E.O. MINDSET Challenge and Authentic Marketing Blueprint MINI COURSE are tools many use as a catalyst to create effective marketing strategies.