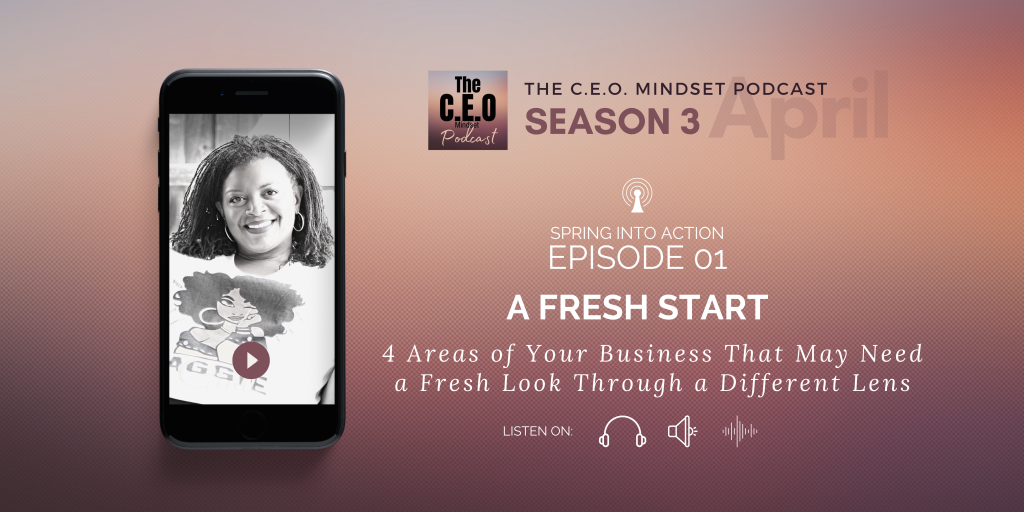 Is it time for a strategic refresh or a new approach to growing your business? This is the perfect time of year to look at your business with fresh eyes.  In this April series I'm taking a closer look at ways to refresh, rejuvenate, and/or rediscover your business.
It stands to reason that your business would need to revisit various areas to maintain consistent growth.  The obvious areas are financial, operations, and marketing systems but there are less obvious areas to consider.  I'm going to be looking at some of them in this month's podcast series.  Today, I'm starting with A STRATEGIC REFRESH!  Listen, then tell me what areas of your business need to be refreshed.
---
Let's Get Social:
LET'S GET TO WORK:
Make your marketing efforts more Personal. I've got THREE very simple, very FREE options:
If you're ready to GET TO WORK… you could GRAB one of my books. They are full of information, tools, worksheets, challenges and more. Use these books to tap into your personal brand and then leverage it EVERYWHERE! My membership group, The B-U Boss Squad, is perfect for accountability and support!
My C.E.O. MINDSET Challenge and Authentic Marketing Blueprint MINI COURSE are tools many use as a catalyst to create effective marketing strategies.