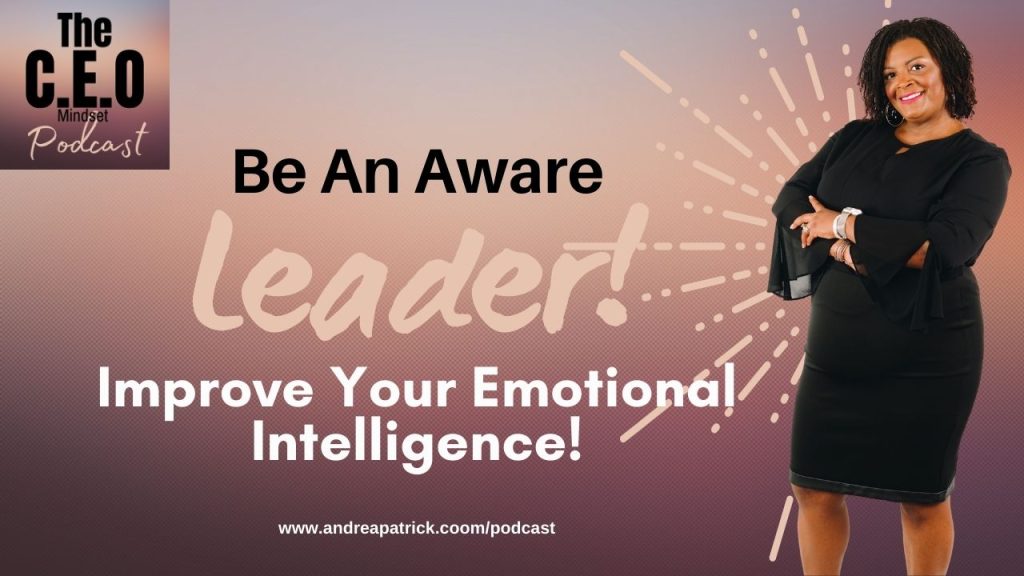 To be an aware leader, increase your emotional intelligence.  The definition of awareness is knowledge or perception of a situation or fact and your emotional intelligence is what improves your awareness. As with everything involving your C.E.O. Mindset, it stands to reason that if you want to be an aware leader, you have to start with self awareness? It's much easier to understand the behavior of others when you understand the WHY behind your own behavior. At the very least, you're more empathetic towards others because you have your own baggage and limiting beliefs.
Your emotional intelligence is your ability to understand what motivates others. It also helps you work more cooperatively with others. There is general agreement that your emotional intelligence (your awareness) comes into play in both professional and personal success.  According to the book, emotional intelligence book, there are five EQ realms that relate to both personal and social competencies.
If you want to be an efficient, effective and AWARE leader, it's time to look at your emotional intelligence.  It's as simple as operating within your personal framework and I'd be more than happy to help you with that!
---
Let's Get Social:
LET'S GET TO WORK:
To get started with a more personalized approach to your marketing efforts I've got THREE very simple, very FREE options:
If you're ready to GET TO WORK… you could GRAB one of my books. They are full of information, tools, worksheets, challenges and more. If you're a self starter and can get thing done on your own, it's a great way to tap into your personal brand then leverage it EVERYWHERE!  My membership group, The B-U Boss Squad, is perfect for accountability and support!
My C.E.O. MINDSET Challenge and Authentic Marketing Blueprint MINI COURSE are tools many use as a catalyst to create effective marketing strategies.