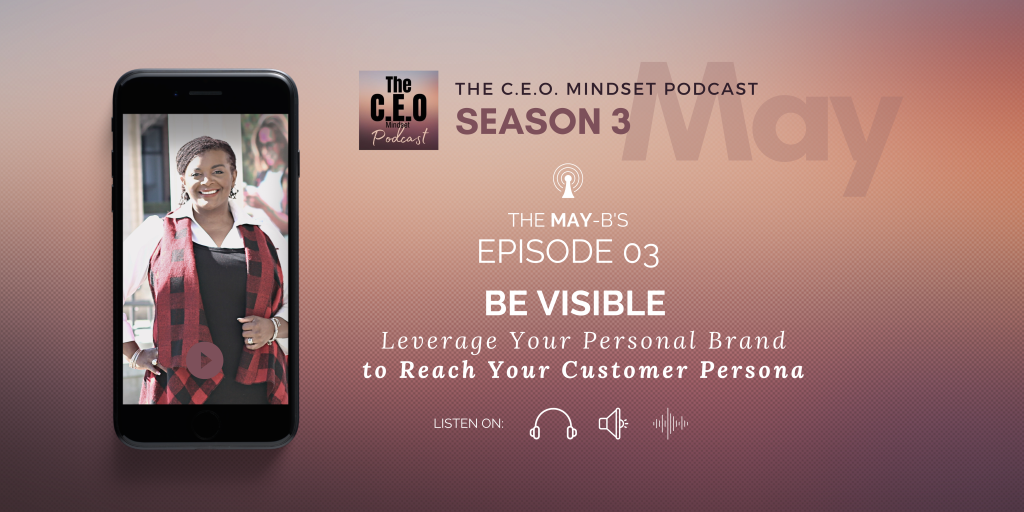 If you're tired of struggling with how to find more customers, you have to be visible.  I know digital marketing can feel like a game at times, but it's not one of hide and seek.  It's more of a marathon and a long one at that.  If you're not paying to play, growing your business organically takes tenacity, intention, skill and a C.E.O. Mindset.  
Consistently evolving means looking in different places, thinking differently and it may require you to look at a different demographic or geographic location.  Imagine how amazing the payoff could be when you expose yourself to something and/or someone new to be visible.  Understanding how to find more customers and be visible for customer loyalty is much simpler when you consider the 3 tips I'm sharing in this week's podcast episode.
Be sure to leave your review and comments because it helps this podcast grow!
---
LET'S GET SOCIAL:
LET'S GET TO WORK:
Make your marketing efforts more Personal. I've got THREE very simple, very FREE options:
If you're ready to GET TO WORK… you could GRAB one of my books. They are full of information, tools, worksheets, challenges and more. Use these books to tap into your personal brand and then leverage it EVERYWHERE! My membership group, The B-U Boss Squad, is perfect for accountability and support!
My C.E.O. MINDSET Challenge and Authentic Marketing Blueprint MINI COURSE are tools many use as a catalyst to create effective marketing strategies.
PIN THIS EPISODE