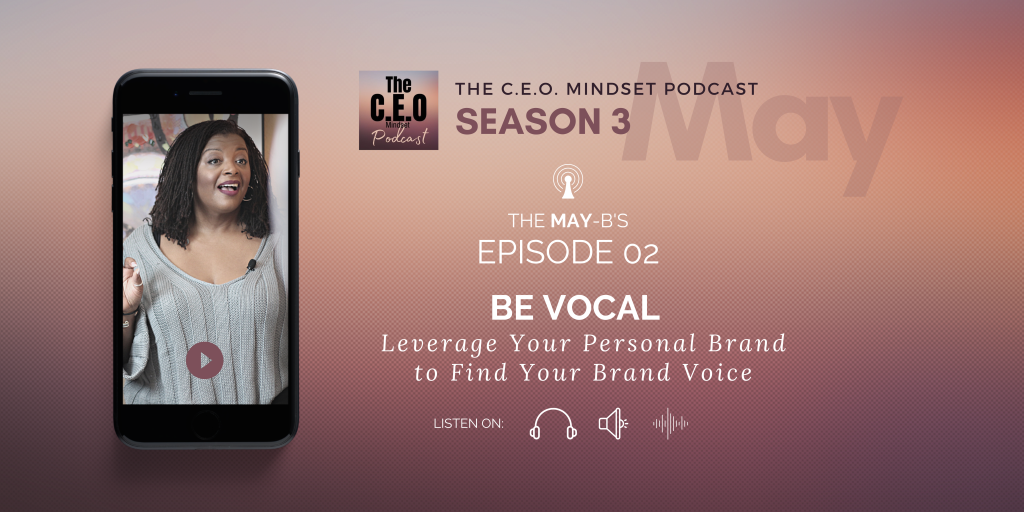 I suggest you learn how to leverage your personal brand to be vocal, if you want to draw the attention of your target audience.  You can't stand by in silence and expect to attract, engage, and convert your customers.
If you're not going to toot your own horn, how can you expect others to do it? The questions you might want to ask yourself are:
How can you effectively communicate your connection to your target audience's issues?
Are you humble enough to reach out to those who may know more than you? AND…
Do you have strategies to ASK FOR WHAT YOU WANT?
I believe constructing a personal framework and using it to create circumstances for optimal success is how to get the answers.  A personal brand isn't enough.  You have to learn how to leverage your personal brand to be vocal and achieve your goals.
Listen to this week's podcast to see hear the tips I'm giving you for exactly how to do it.
---
LET'S GET SOCIAL:
LET'S GET TO WORK:
Make your marketing efforts more Personal. I've got THREE very simple, very FREE options:
If you're ready to GET TO WORK… you could GRAB one of my books. They are full of information, tools, worksheets, challenges and more. Use these books to tap into your personal brand and then leverage it EVERYWHERE! My membership group, The B-U Boss Squad, is perfect for accountability and support!
My C.E.O. MINDSET Challenge and Authentic Marketing Blueprint MINI COURSE are tools many use as a catalyst to create effective marketing strategies.
PIN THIS EPISODE!