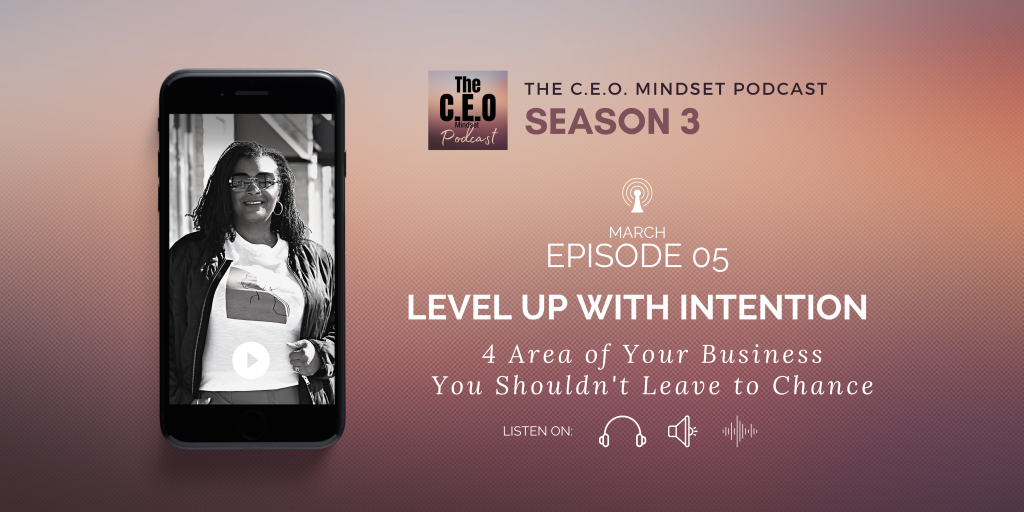 Billons of people are on social media looking for ways to level up but are they doing it with intention?
I've been there! When I started my business, it didn't take long to figure out I had bitten off more than I could chew.  I wasn't equipped to make the best decisions and I didn't have the wherewithal to pay for courses, coaches, or applications.  It didn't take me long to realize I wouldn't be able to level up until I tapped into my value and used it to attract, engage, and convert the right people.
A lot of people want to level up, but a common mistake people make when they're reaching for the stars is they don't plan the jump. If you want to level up with intention, listen to this week's episode to hear the 4 areas of your business you shouldn't leave to chance.
---
Let's Get Social:
---
LET'S GET TO WORK:
Make your marketing efforts more Personal. I've got THREE very simple, very FREE options:
If you're ready to GET TO WORK… you could GRAB one of my books. They are full of information, tools, worksheets, challenges and more. Use these books to tap into your personal brand and then leverage it EVERYWHERE! My membership group, The B-U Boss Squad, is perfect for accountability and support!
My C.E.O. MINDSET Challenge and Authentic Marketing Blueprint MINI COURSE are tools many use as a catalyst to create effective marketing strategies.