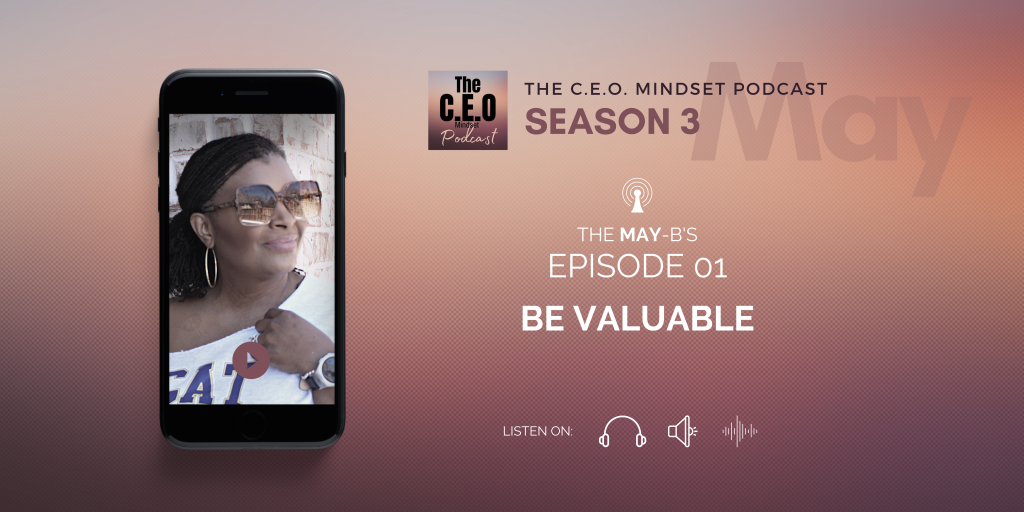 Happy May! If you want to be valuable to your community, this is the podcast for you!
I've found it difficult to be valuable when I'm doing and saying EXACTLY what other people are doing and saying.  It's freeing to beat to your own drum!  If you want to be valuable to your target audience and/or community you have to leverage something that is unlike anything else… YOU!!!
This month on the podcast, I'm sharing ways to create loyalty among your community.  The tile of the series is "The May-B's".  I'm continuing this series over on my YouTube channel but the content is sharing tips to leverage your personal brand for effective social media strategies.
Let's kick off this month with ways to be valuable to your audience. With these tips, you'll have them hanging on your every word.
---
LET'S GET SOCIAL:
LET'S GET TO WORK:
Make your marketing efforts more Personal. I've got THREE very simple, very FREE options:
If you're ready to GET TO WORK… you could GRAB one of my books. They are full of information, tools, worksheets, challenges and more. Use these books to tap into your personal brand and then leverage it EVERYWHERE! My membership group, The B-U Boss Squad, is perfect for accountability and support!
My C.E.O. MINDSET Challenge and Authentic Marketing Blueprint MINI COURSE are tools many use as a catalyst to create effective marketing strategies.
PIN THIS EPISODE