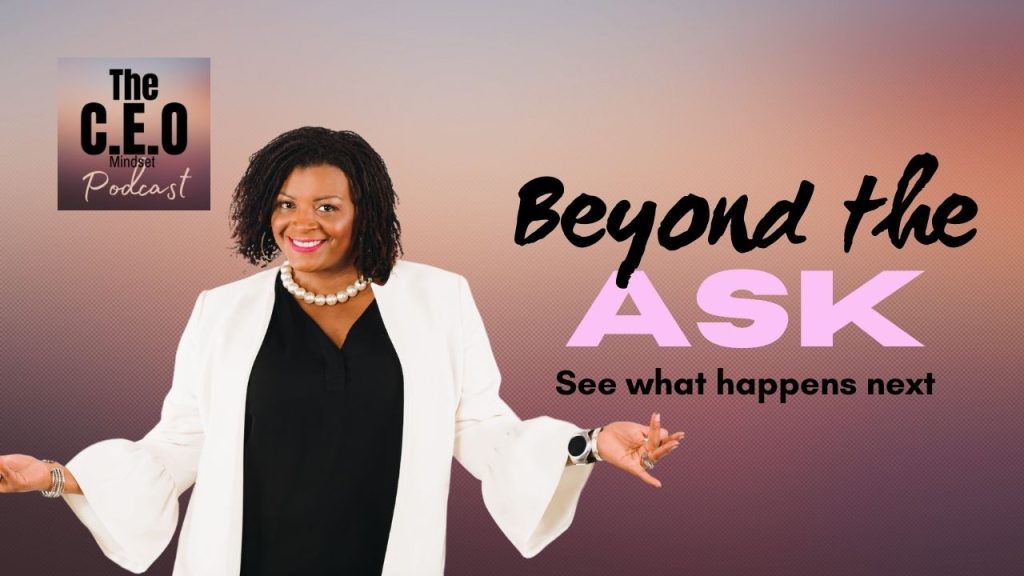 A few episodes ago, I talked about my mind blowing solution to outcome bias.  If you didn't listen to it, HERE'S THE LINK, check it out.  Today, I want to take that solution to outcome bias a little further and talk about what happens BEYOND THE ASK.
As women, we often pass on AMAZING life experiences because of fear and a lack of confidence.  There's a better way ladies! We can mitigate that outcome bias when we go beyond the ask…See what I mean in this episode. Listen, then be share it with anyone else who's letting life experiences pass them by because of fear and a lack of confidence.  We don't have to live in the shadows, we can take risks, realize dreams, and ALL the things we've been afraid of trying.
Stop letting self confidence (or the lack there of) prevent you from having a happy fulfilled life.  Come with me, beyond the ask, and mitigate outcome bias and learn what things could be like for you when you embrace YOUR VALUE and stop imitating the life of someone else.
Let's Get Social:
LET'S GET TO WORK:
To get started with a more personalized approach to your marketing efforts I've got THREE very simple, very FREE options:
If you're ready to GET TO WORK… you could GRAB on of my books. They are full of information, tools, worksheets, challenges and more. If you're a self starter and can get thing done on your own, it's a great way to tap into your personal brand then leverage it EVERYWHERE!
My C.E.O. MINDSET Challenge and Authentic Marketing Blueprint MINI COURSE are tools many use as a catalyst to create effective marketing strategies.